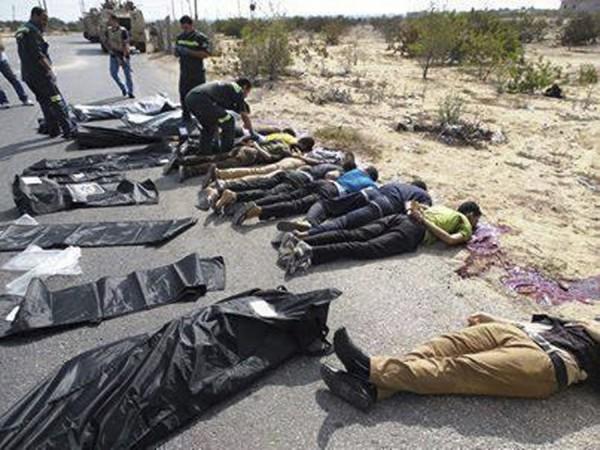 In a shocking case of massacre, highly decomposed bodies of nine people were discovered by police officials in Dimapur district of north-east Indian state of Nagaland.
As per a PTI report, the officials found the bodies buried on top of each other in a gorge near Chumukedima area of the district on Friday night.
The unidentified victims were found by the authorities with their hands tied at the back and blindfolded. The bodies were placed under boulders and had been covered with a blue polythene sheet.
Dimapur Superintendent of Police V Z Angami told the news agency that the victims had been shot from a close range on the heads. "All the bodies have clear bullet entry and exit wounds in the skull. We are investigating the incident," Angami told NDTV.
He added that the nine victims had been killed at least two weeks ago as the bodies were found decomposed beyond recognition.
However, the case was perplexing for the authorities as there had been no missing reports in any of the police stations under his jurisdiction.
The officials have not ruled out the possibility that the nine people were killed in some other place and their bodies dumped in the area.
It was labourers who had been working at the site near the gorge who first noticed a foul smell emanating from the area and some human feet visible.