Nadigar Sangam and Tamil cine industry have a history of being used as tools by ruling parties in Tamil Nadu to settle scores and further political ambitions. But the new Nadigar Sangam administration has said it would steer clear of politics.
Specifically pointing out, the newly-elected secretary, Vishal Krishna, said the Nadigar Sangam will not lean towards any political party. He said that the ruling parties are good enough to stand up for the people of the state on issues like Cauvery water dispute. The artistes' guild won't get involved in any political activity from now on.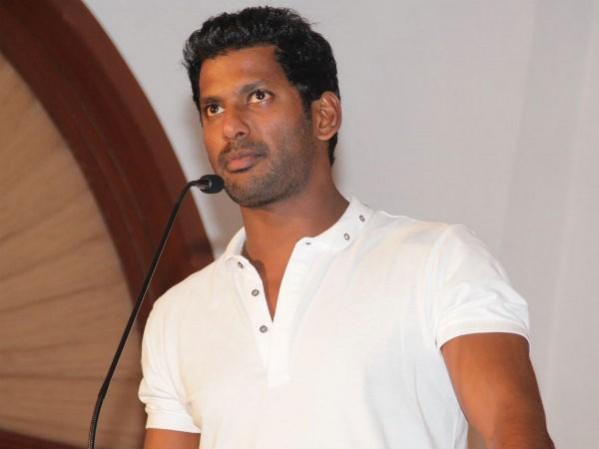 In the past, on several occasions, the Nadigar Sangam and other associations had faced pressure to support the ruling parties in order to strengthen the government's stand on various issues.
Vishal also said that their main focus is on a building for the Nadigar Sangam that would be a tourist attraction. The previous administration had demolished the office and signed a deal with SPI Cinemas to build a seven-storey building. This was opposed by Vishal's Pandavar Ani and became the bone of contention.
In their manifesto, Pandavar Ani had promised to come up with a plan to build a start-of-the-art building and the newly-elected government is game for it.
Vishal also added that Kamal Haasan will be one of the nine trustees of the Nadigar Sangam. But Rajinikanth has not given his approval yet.
When asked about the name change of the organisation, the "Paayum Puli" actor said that he wants it to be called the South Indian Artistes Association. A section of the members of the Nadigar Sangam have demanded the name change as Tamil Nadu Artistes Association.