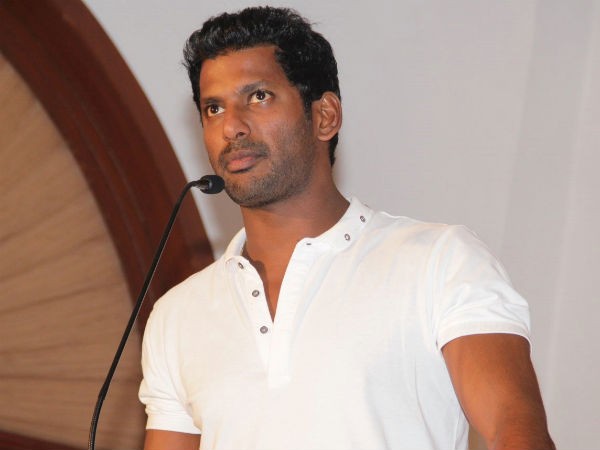 You know it is election season when people indulge in criticism and personal attacks, and forthcoming Nadigar Sangam polls is not an exception.
Of late, we have been seeing Sarath Kumar and Vishal hitting out at each other during their campaigns. A couple of days ago, Simbu went on to the extent of namecalling the "Paayum Puli" actor. Now, the latest speculations were that Vishal had passed a comment about Chief Minister J Jayalalithaa.
Rumours were rife that Vishal had passed some insulting comment about J Jayalalithaa and the actor said he would not quit even if the Chief Minister requested him to back out from the election. This sent shockwaves in the industry as nobody likes to be in the bad books of a ruling government.
However, Vishal was quick to clarify that he has not made any comment about the Chief Minister of Tamil Nadu. He took to Twitter and wrote, "I respect our honourable chief minister &I stand to correct. Hav neva told or conveyed anything about not respecting our cm s words.Not rite."
The Nadigar Sangam elections in 2015 are being contested like never before. Generally, it is a smooth process where members elected without much deliberation. And, a classical example of it is Sarath Kumar being elected unopposed for the last three terms.
However, the present scenario is contrastingly different as it is bitterly fought between ruling Sarath Kumar's faction and Vishal Krishna's Pandavar Ani. The elections will be held on 18 October.