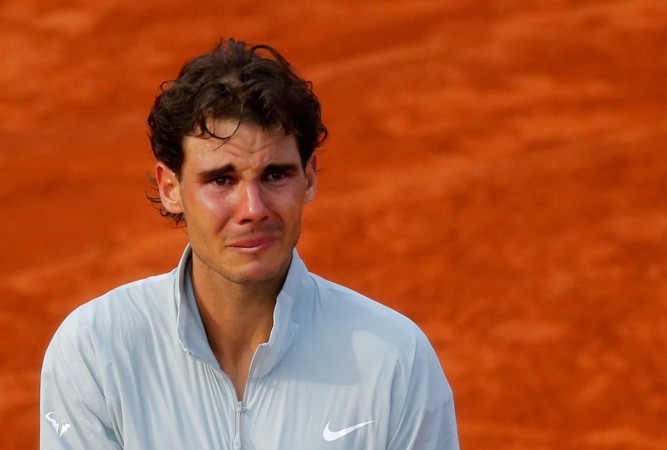 Novak Djokovic has backed archrival Rafael Nadal to make a strong return from injury. The Spaniard is struggling with a wrist problem and will not be defending his title at the US Open, which starts on Monday.
Nadal gets injured often and is currently sidelined due to a fractured right wrist.
"He slides a lot and spends a lot of energy on each shot. His joints, his body suffers a lot, and it's not easy," the Serb pointed out.
But Djokovic has no doubts that when the 14-time Grand Slam makes his return, he will be the same as before. The world no.1 is certain he will see his counterpart more motivated and stronger, when he returns.
Pointing to Nadal's spectacular 2013 season - after his return from a seven-month layoff due to a knee injury - where he won 10 titles and became the world no. 1 for the third time in his career, Djokovic said: "He has found a way always to come back."
"So I expect no less. When he comes back to the tour than to see him strong, to see him motivated.
"He's a great competitor, a great fighter. I'm sure that if he had a small percentage of coming here and playing he would do that, because he just loves the game. I have a lot of respect for him."
Meanwhile, second seed Roger Federer admitted that he sees this tournament as an opportunity to make the most of as Nadal's withdrawal from the Grand Slam is an advantage.
"It's not necessarily dependent, an event like this, on the one player, but it's more exciting with him," said the Swiss maestro, who is aiming for his sixth US Open title.
"But at the same time, I think what stands out is the opportunity to try to take advantage of the fact that he's not here. It's one less really difficult player to beat maybe."
However, the 33-year-old also stated that he hopes Nadal gets well soon to join tour.
"For us, the players, I mean, we hope he gets well and he feels better quickly and all these things and he's back on tour soon."