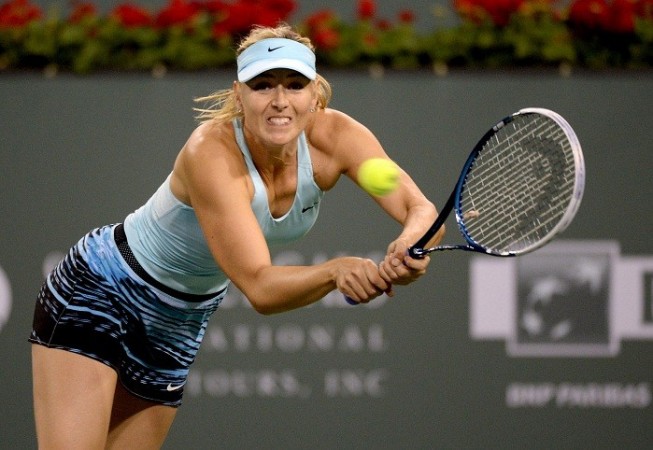 Rafael Nadal, world no. 1 and defending champion, failed in the third round match against Ukrainian Alexandr Dolgopolov 6-3, 3-6, 7-6 (5) at the Indian Wells ATP Masters on Monday. It was a day of upsets as another defending champion, Maria Sharapova, was also knocked out of the women's singles by Italian qualifier Camila Giorgi.
Nadal suffered his second loss this year after the defeat in Melbourne to Stanislas Wawrinka. He was crowned the winner in Doha and Rio coming into this tournament but the Spaniard could not manage to get his hands on the title like he did in 2007, 2009 and 2013.
"I wanted to play very well here," Nadal said after the match. "I had good success in this tournament in the past, a tournament I always feel good about.
"When you are pushed to the limit, these things happen. You can lose. I lost today. Congratulations [Dolgopolov]. He played better than me. That's it. Life continues.
"It's impossible to be in the final of a tournament every single week. I did it for the first three tournaments of the year that I played. Today was an accident. I lost.
The 27-year-old played down any health concerns that might have caused the defeat, and plainly said he would like to keep this loss behind and would rest ahead of the Miami Masters.
"Forget about the back. I don't want to talk about the back anymore because my back is fine. The bad feelings were with my forehand and backhand," Nadal told reporters. "I'm going to try to rest for a few days and be fresh mentally, and I hope to be ready for Miami."
Meanwhile, Dolgopolov was elated to beat the champion. "I feel great, I mean, as after every win, of course," the 25-year-old said. "This one was bigger, and I beat the defending champion, number one in the world. I guess I just need to enjoy this evening and forget about it tomorrow and try to compete the rest of the tournament. I'm still in."
Dolgopolov will next face Italy's Fabio Fognini who beat France's Gael Monfils 6-2, 3-6, 7-5 earlier in the day.
In other news from Monday, four-time Indian Wells champion Roger Federer crushed Russia's Dmitry Tursunov in straight sets 7-6 (7), 7-6 (2). Federer said he feels like he is back in his elements on the court finally.
"Now I feel like I'm in a good place. Zen on the court," Federer said. "I know what my solid level is. Even if I won six and six today, I just feel like I was calm and served for the set -- OK, got broken, still managed to stay calm."
Meanwhile, in the women's singles, Sharapova crashed out of the tournament suffering defeat at the hands of Giorgi 6-3, 4-6, 7-5.
"I did not play a good match at all, and I started very poorly," the Russian admitted. "I'd never played against her, but she's someone that doesn't give you much rhythm."
(Edited by Vishnuprasad S Pillai)