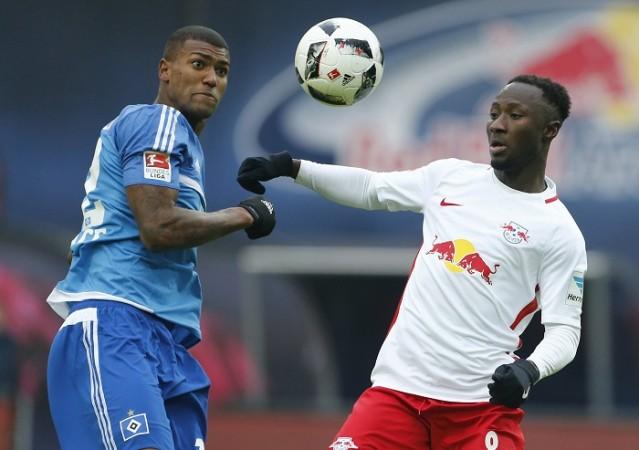 Naby Keita will officially complete his move from Bundesliga club RB Leipzig to Liverpool on July 1, Sunday. The English Premier League club and the German side agreed a fee for the midfielder's transfer a while back and now he will officially join the Reds on Sunday.
At Anfield, Naby Keita will reunite with his former RB Leipzig teammate Sadio Mane. The 23 year old Guinea international has mentioned the former Southampton forward was the main reason he decided to join Liverpool.
"When you see how they performed last season it makes me want to do the same and to be a part of this team," Naby Keita told Liverpool's official website, as relayed by the Daily Exress.
"I would like to be able to achieve a similar kind of season with them next season - but even better.
"I chose Liverpool because it is a team I watched often - and I also spoke a lot about it with Sadio [Mane]. He told me a lot about the team and the club. I also spoke with the coach, who told me about the project for the team and that motivated me to be here."
On joining Liverpool, Naby Keita was handed a No 8 jersey which was previously dawned by Liverpool legend and former England international midfielder Steven Gerrard. The No 8 jersey was vacant since Steven Gerrard left the English Premier League club and moved to the United States to play in the Major League Soccer in 2015.
Naby Keita was handed the No 8 jersey by none other than Steven Gerrard. On the same topic, Naby Keita said: "It was an incredible day for me. He gave me the No.8 jersey. When it happened, it was a surprise and I didn't expect it."
"When he came in, I looked at him and said, 'wow' because he is a legend. He is somebody who always showed respect, who gave his all on the pitch, somebody who is loved here. If somebody like that gives you his shirt number, it's not to play around with, it is to try and do as much as he did - that's my motivation."