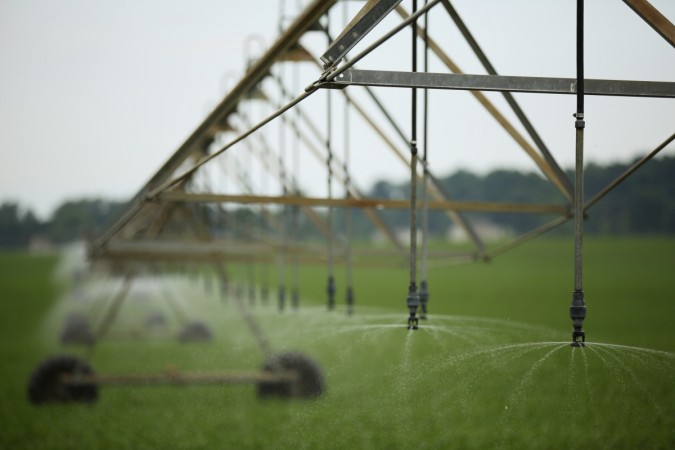 For the first time since being set up in 1982, the state-owned National Bank for Agriculture and Rural Development (NABARD), an apex rural-development enterprise of India, will reportedly tap into the public market with a Rs 3,500-crore tax-free bond offering this week.
The public issue comes on the heels of a recent Union Budget touted by many to have a rural focus, with a substantial outlay in the agriculture and irrigation sectors. However, it is in actuality the last of the offerings from the earlier budget's (2015-16) much publicised tax-free bond plan, reports the Economic Times.
Open to both retail investors and qualified institutional buyers (QIBs), the offering would be in the ratio of 60-40, respectively. Retail individual investors, subject to a cap of Rs 10 lakh, will be allotted a share of Rs 2,100 crore, and the rest of it will go to QIBs, high net-worth individuals and the corporate sector.
"We are going to use the proceeds for rural infrastructure in the irrigation sector, the most critical part of rural economy," NABARD Chairman Harsh Kumar Bhanwala told to the daily. "We would deploy the funds in medium and minor irrigation projects."
The coupon rate for retail investors is likely to be 7.29 percent for the 10-year bond, and 7.64 per cent for the 15-year bond. For non-retail investors, it is pegged at 7.04 percent and 7.35 percent, respectively.
Subscription for the offer opens March 9, and given the recent rally in the Indian stock markets the government considers the issue well-timed.
NABARD was permitted by the Central Board of Direct Taxes to raise tax-free bonds of around Rs 5,000 crore this financial year (2015-16). The bank has already mobilised 30 percent of the amount from institutional investors through the private placement mode. The remaining Rs 3,500 crore will be up the Bombay Stock Exchange (BSE) bourse this week.
[1 lakh = 100,000 | 1 crore = 10 million | 100 crore = 1 billion]