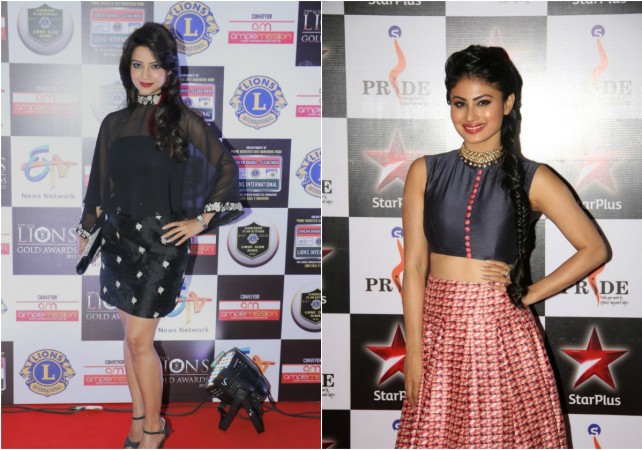 As the supernatural show, "Naagin," is nearing its end, the makers are leaving no stone unturned to keep its viewers glued to their television sets. According to a Telly Chakkar report, Sesha's (Adaa Khan) stint on the show is likely to come to an end in the upcoming episodes.
Shivanya (Mouni Roy) and Sesha, who have been searching for the fifth killer, will be attacked by an ichhadhari mor (Madhura Naik). The attack will leave Sesha severely injured and may potential kill her too.
"In the coming days, Shesha will get into a battle with ichhadhari mor (Madhura Naik), wherein Shesha will be attacked. In an attempt to harm Shesha, the mor will tie her up with her wings and try to kill Shesha. With the attack Shesha will be severely injured and lose her senses also," a source told the web portal.
With this, it remains to be seen if Adaa's character will come to an end on the show or will Shivanya be able to save Sesha.
Recently, there were reports that Rithik's life will be in danger in the upcoming episodes. Rithik will find a fake naagmani, and assuming it to be real, he will hand it over to Yamini and Ankush. Elated, Yamini and Ankush will plan to kill Rithik. "Shivanya and Shesha will start their hunt for the fifth killer. But another trouble will land their way in the form of ichadaari mor Mayura (Madhura Naik)," a source had earlier told Telly Chakkar.
In other news, "Naagin," which is supposed to be a finite series, might telecast its last episode in May. According to reports, "Naagin" producer Ekta Kapoor believes although the show is ruling the TRP charts, this season should come to an end so that the story of the next season can be penned after that. "Plus, she (Ekta) is of the opinion that if you make the viewers wait for something, the eagerness to check it out only gets higher," a source told SpotboyE.
Apparently, Mouni's character Shivanya will be killed before "Naagin" goes off air. While reports suggest the show will return with a new season, the buzz is that none of the lead actors — Mouni, Adaa or Arjun — will continue their roles in Season 2.