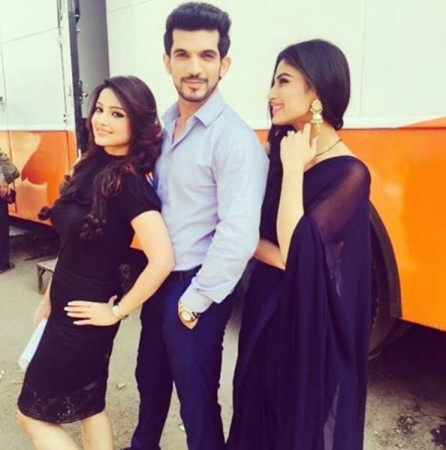 The makers of Colors' weekend show "Naagin" that has Shivanya (Mouni Roy), Rithik (Arjun Bijlani) and Shesha (Adaa Khan) in the lead roles, have introduced an interesting track to keep its viewers engrossed.
According to reports, "Naagin" will soon witness that Rithik is not Yamini's (Sudha Chandran) son but Yamini's brother Maharaj's. Further, the murderers of Shivanya and Sesha's parents will also be exposed in the upcoming episodes.
"It will later be revealed that the mansion in Devdi belonged to Yamini's brother - Maharaj. On learning that the mansion housed a Naagmani, Ankush (Manish Khanna) and his friends killed the protectors of the Naagmani- Shivanya and Shesha's parents and kidnapped the Maharaj," a source told India Forums.
Recently, Sesha, who transformed herself into Shivanya during the latter's absence, used the opportunity to express her love for Rithik. Overjoyed with Shivanya's change of heart, Rithik tried to get intimate with his wife.
Further, in the upcoming weekend episode, viewers will witness a face-off between Shivanya and some goons. Also, Shivanya will kill Shailesh Mathur, which will be seen by Rithik. Stunned to see his wife turning into a Naagin, Rithik will waste no time to inform his family about the same.