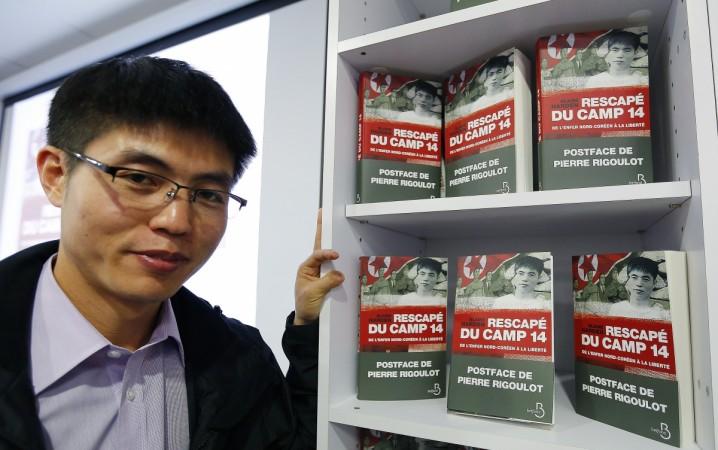 Shin Dong-hyuk, whose testimony of his life in the North Korean prison camp became a major factor in United Nations condemnation of North Korea for human rights violations, has retracted many key parts of his story. Following the revelation that Dong-hyuk may have embellished the story of prison brutalities in North Korea, the country is demanding that all human rights violation charges against them be scrapped.
Shin is one of the most famous North Korean defectors, winning several human rights awards and inspiring a documentary on his life, which got translated to 27 languages. He is also the subject of the best-selling book "Escape from Camp 14: One Man's Remarkable Odyssey from North Korea to Freedom in the West".
Blaine Harden, the author of the book that recalls Shin's difficult times in the North Korean prison camp has acknowledged that the biography he wrote may not have been true.
The former Washington Post journalist posted on his blog, "On Friday, January 16, I learned that Shin Dong-hyuk... had told friends an account of his life that differed substantially from the book."
Shin, who realises that his credibility is at stake, said he was "sorry" for the minor alterations in his story, while Harden is looking to amend the book with the truer version of events.
One of the most substantial changes in his story includes the age at which he was tortured. In "Escape from Camp 14", Dong-hyuk had given an account of being tortured in the camp when he was merely 13-years old, whereas now, he claims that he was tortured in Camp 14 in 2002, when he was 20.
It is also understood that major events in his life, like the execution of his mother and brother did not occur in the titular Camp 14, like he confessed to Harden. "He says that he was born in Camp 14, but when he was about six years old, he and his mother and brother were transferred to another nearby prison camp, Camp 18".
Shin, who says that while some of the dates and places have been altered, the brutalities he related are true. "I didn't realise that changing these details would be important," he told Harden before asking for forgiveness.
Meanwhile, North Korea is hoping to capitalise on Harden's admission and dismiss all human rights violation charges against it.
An article published by North Korea's semi-official Uriminzokkiri website read, "Now that the true nature of this human scum has become clear and all the records they presented are proven as false, the documents on so-called North Korean human rights that have been fabricated on that basis must be scrapped".
In a propaganda video previously released by the website, the North Korean defector's father had claimed that Shin never lived in a political prison camp. Back then he had argued that the North Korean government was forcing his father to lie.
Tuesday's article repeated parts of that video, which said Shin's family and friends knew he had been "uttering lies", reports Reuters.