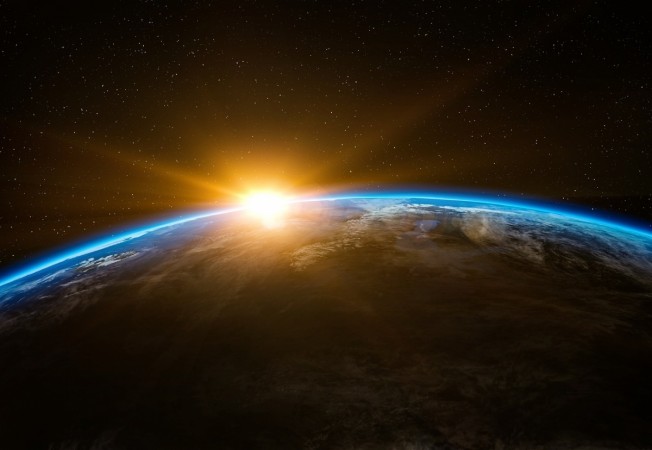 A mysterious boom reportedly heard by people in communities across Oconee County in Georgia in the US on the night of February 20 has created quite a stir on the internet.
People initially thought that the boom was the outcome of an earthquake, but the US Geological Survey revealed that no earthquake-related activity had been reported and the National Weather Service confirmed that the boom was not weather-related either.
The boom was described as horrifyingly loud by Facebook users. The baffling sound left them debating whether they should stay inside.
People who experienced the boom felt that their house was hit by something, but no damage was caused by the boom.
No reports regarding the incident were received by the Oconee County Sheriff's Office and Emergency Management, but the agencies were also aware of the buzz on social media on Tuesday regarding the boom, Fox Carolina reported.
"Last night I was getting ready to go to bed. My husband had already gone to bed and all of a sudden there was a boom sound and the house actually shook and rattled," Teresa Sills was quoted by Fox Carolina as saying.
Sills had checked around her property after the boom occurred. She then posted on Facebook about it.
"I asked if anybody else heard or felt what we had felt," said Sills. "Within a few minutes there were 35 people responding and it was all over. One gentleman from Central, one from Long Creek, people from Mountain Rest, Walhalla, Westminster, Salem, Tamassee area..."
Internet users had put forth various theories regarding the boom on social media. Some believed that the boom was an outcome of explosions while others believed it to have been caused by earthquakes.
The exact cause of the boom is still a mystery. According to Fox Carolina Meteorologist Ben Dorenbach, the sound could travel easily and be audible because of the prevailing atmospheric conditions at that time.
"When you have an inversion or the warm air above the cold air, it essentially creates a lid so if a boom happens, that means the sound travels up and into outer space, but with this inversion, with that lid, that sound just keeps bouncing off like a wall in an enclosed room," Dorenbach was quoted as saying by Fox Carolina.