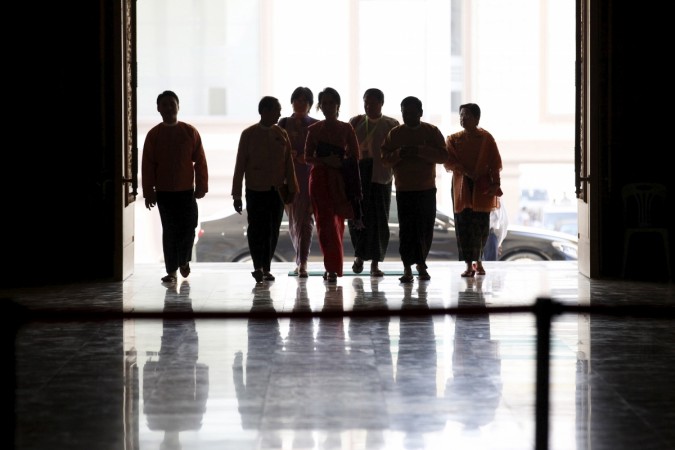 Myanmar saw the start of a historic parliament session on Monday as Aung San Suu Kyi's National League for Democracy (NLD) party took majority seats to bring in the country's first democratically elected government in over half a century.
However, the complete transition from years of military rule to a democratic government will happen after outgoing President Thein Sein steps down in March.
Suu Kyi was present at the Parliament as it was set to begin the process to select the country's new president, though she is constitutionally barred from standing for presidency as her children are British nationals. She had, nevertheless, said during the elections that she will be "above the president".
Suu Kyi's party had won 80% of electable seats in the general election in November, but Myanmar's military is likely to maintain a significant amount of control as it has constitutionally reserved 25% of the seats in parliament and will also oversee the powerful ministries for defence and home affairs.
While the lower house, or Pyithu Hluttaw, of the Myanmar Parliament began on Monday, the upper house will begin session on Tuesday, according to The Myanmar Times.
There has been much speculation about who will become Myanmar's new president, with a member of NLD telling the local newspaper that it may very well be a "female president".
Both houses of parliament and the military bloc will each put forward a candidate for presidency, there will be a vote.
With Aung San Suu Kyi's party holding a majority of the 664 seats in the legislature, the president is expected to be someone chosen by the leader herself.
Suu Kyi, and the new president, will face the task of pushing economic growth as well as quelling deadly violence among rival ethnic groups in Myanmar.