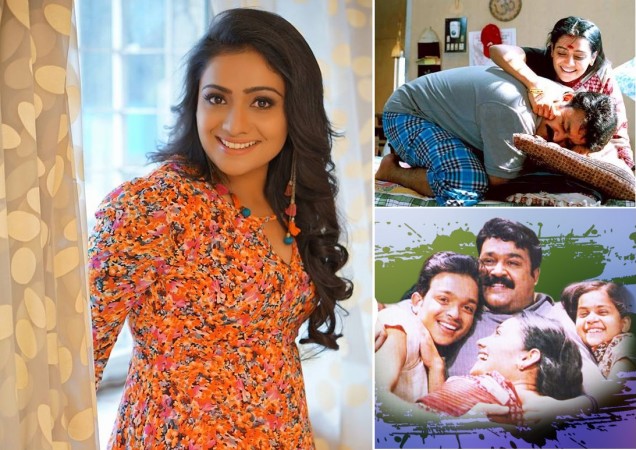 Actress Meera Vasudevan, who made her acting debut opposite Milind Soman in Rules: Pyaar Ka Superhit Formula, has made a mark in Hindi, Tamil and Malayalam language movies. After a long gap, the actress came back on big screen with Malayalam film Chakkaramavin Kombathu released on November 17.
Recently, she attended the popular JB Junction show hosted by journalist John Brittas on Kairali channel. Though the episodes have been scheduled to be aired on television at 9:30 pm on November 25 and 26, the promo videos of the programme are already out.
Read more: Director Blessy to remake Mohanlal's 'Thanmathra' in Bollywood
In one of the videos, Meera is heard explaining about her shooting experience with Milind in which she had a lip-lock scene.
"I am very professional in what I do. My parents know how sincere I am while working," Meera is heard saying in the video. She even said on receiving many death threats for kissing Milind Soman and for the love making scene she acted with Mohanlal in Thanmathra.
Through a recent Facebook post, the actress has clarified on what exactly happened during the shooting of the show and how some people have misinterpreted her statements.
"When I did the show I had very particularly mentioned that I have a small child back home who is watching and judging not only me but also judging my interviewer on the way the person is treating his mother. Anyway, a lot of my actual words have been misrepresented and clippings that I have not actually seen on the show like the intimate clipping from my most esteemed life-best film Thanmatra have been added separately to make it look sensational [sic]," the actress wrote on Facebook.
She has also criticised netizens and media houses for misrepresenting her in the messages and in the troll clippings shared on social media.
"But in my heart, I stand strong and confident because I know that when someone misbehaves with us, it doesn't show badly on us but it only shows their true character. I didn't know much about this show but I had given my word to do it so I kept my word and did it. I am a professional and I am a confident, strong woman who believes that I have only amazingly supportive, intelligent and sensitive people watching what I say," she added.
She has also reminded people that when they promote something dirty about a woman, they are just not insinuating her but insulting all the women, especially their own mother, sisters and wife in the process.
"Good luck and my heartfelt prayers and forgiveness to all those who get a thrill from demeaning people in the film industry. What goes around comes back around! That said, I am grateful for all your support, love and understanding... Love, Meera Vasudevan," reads her Facebook post.
Here are the promo videos of Meera's interview with John Brittas:
Here's the Facebook post of Meera Vasudevan: