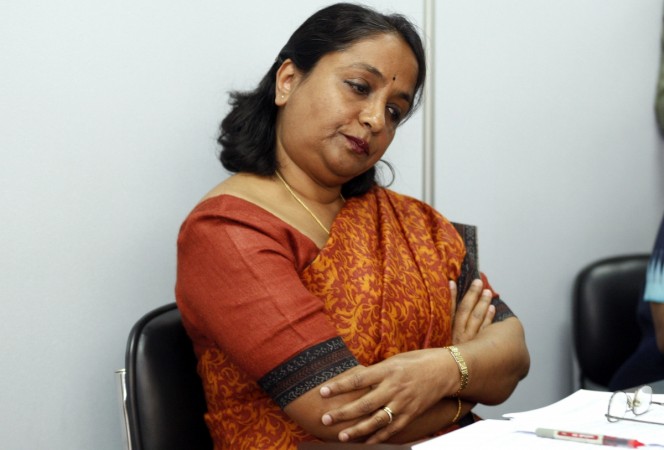 In a scathing attack on the Narendra Modi-led NDA government, sacked Foreign Secretary Sujatha Singh questioned the need for her humiliation.
"My reputation is being maligned, my record being trashed. Why was this necessary?" she said during an interview with NDTV on Friday.
Just after a successful visit by US President Barack Obama and with seven months to go for her retirement, Ms Singh was replaced by S. Jaishankar, former envoy to America.
"It was a decision that had already been taken and nothing I could have done would have made a difference," she said.
Ms Singh went on to say that External Affairs Minister Sushma Swaraj summoned her on Wednesday to inform her that Prime Minister Narendra Modi wanted Mr Jaishankar as his Foreign Secretary.
"I said, as instructed by the prime minister, I hereby request for early retirement," she said.
"Why has it become so low and dirty?" questioned the 60-year-old officer, adding that she wanted to set the record straight.
"I felt I needed to do this because I want an honourable exit. I don't mean a tenure as Ambassador or a tenure in UPSC. I mean an exit which is in keeping with what I have been as an individual, what I have been as an officer, as a foreign secretary," Ms Singh said.
Claiming that she deserved more credit for her foreign policy record over the past eight months, she made a reference to the major breakthrough during Obama's visit - the nuclear deal agreement.
"Shall I start by claiming credit for working on the nitty gritty of the recent understandings we arrived at on the civil nuclear deal with the US? The liability and the administrative issues? Believe me, I was fully involved in guiding the discussions, taking decisions on the line to take, on what to do and what not to do. I coordinated very closely with the Prime Minister's Office," Ms Singh said.
"This government has charged a great deal on the foreign policy front over the past eight months. None of this would have happened with the PM (Prime Minister Narendra Modi) or the EAM (External Affairs Minister Sushma Swaraj) operating on their own, in a vacuum."
Confirming reports of being offered an exit last year, Sujatha Singh said, "I was sounded out in December as to whether I'd be interested in a three or five-year Constitutional position. I declined because of my belief that my responsibility was to the ministry and to my service."