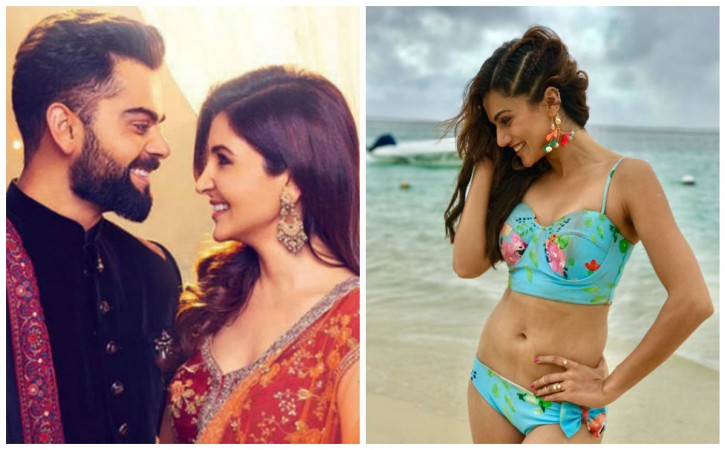 Anushka Sharma and Virat Kohli's grand wedding remained one of the top trending news for a number of days. However, Taapsee Pannu feels that her marriage will get very minimal limelight, and she has a reason to back it up.
Although Taapsee did not reveal much about her love life, she did clarify that she was not dating any Cricketer or rich businessman, and hence according to her, the actress' wedding would hardly grab attention.
"It's not that I have tried too hard to keep my personal life under wraps and wanted to keep it away from everyone. I am not dating any cricketer, actor, or director, producer or any big Indian businessman. Whenever my wedding happens, there will not be any hoopla about it. Right now there is some wedding season going on in the country but when I tie the knot, I don't think it will interest the Indian media so much. Whenever my wedding happens, it will not be to a cricketer or a rich businessman," Hindustan Times quoted Taapsee as saying.
The Naam Shabana actress, who is rumoured to be in a relationship with badminton player Mathias Boe, further said she is glad that her personal life does not hog limelight.
"I like the fact that people are so oblivious to my personal life. My personal life is not too fun, as much as my films or my career. The only reason I don't talk about my love life is because once I start talking about it, that becomes the headline of every story written about me," she added.
Apparently hinting at the previous instances of Anushka being targeted for Virat's poor performance, Taapsee added that "I don't want to get into that category, where whatever I do depends on my partner's luck".