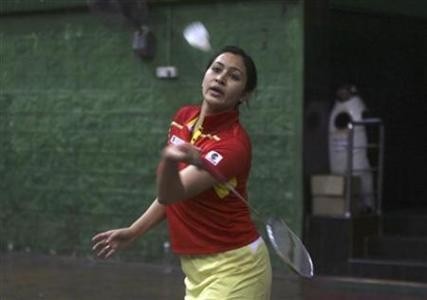 India's ace shuttler Jwala Gutta has spoken out on her comeback to professional level, after a lifetime ban threat from the governing body in India. The Hyderabadi feels her comeback will inspire other shuttlers too.
After a row with the Badminton Association of India last year, Jwala went through many legal proceedings to overrule the lifetime ban planned by the disciplinary committee of the governing body, after the shuttler delayed the match while playing for Krrish Delhi Smashers against Banga Beats in the Indian Badminton League more than six months ago.
"I think my comeback will give courage to other shuttlers who can raise their voice against wrong," Jwala said at a promotional event in Raipur. She also said her close circles helped her get through the whole situation. "My partners, friends and relatives were with me in my battle for justice."
After her comeback, Jwala won bronze in the Asian Badminton Championships recently, partnering Ashwini Ponnappa. She has had an eventful decade in the sport now, and has brought many laurels to the nation, including a 2010 Commonwealth Games gold, a 2011 World Championship bronze and qualifying for the 2012 London Olympics. The 30-year-old Hyderabadi is now aiming for a medal in the 2016 Rio Olympics, so as to finish her career on a high.
The 14-time national champion, visiting the Chhattisgarh Club to meet young badminton players, said India lacks sports culture, and it should be cultivated at a younger age in the country.
"India is a land of many talents, but a sport is not really one of them," Jwala told reporters. "I feel the sports culture and education should go hand in hand. Now that things are looking up a bit, there's more need to develop a sports culture in India than ever before."
(Ed: VP)