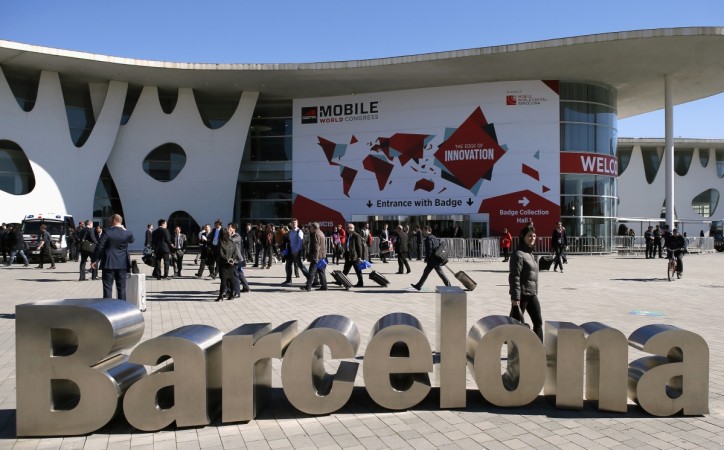 The Mobile World Congress (MWC) 2016 trade show concluded Thursday. It served as a platform for several new smartphones launched over the course of four days. In fact, some tech giants, including Samsung and LG, took an early start by announcing their new flagships a day before the event kicked off, and showcased them at the event.
The MWC, the largest mobile trade show of the year, witnessed a series of new smartphone launches, but that wasn't all for tech enthusiasts. Several tech companies made their presence felt at the trade show in a big way. While new smartphones were still at the heart of OEMs, there were no barriers in the way of innovations.
Here's a look at everything beyond smartphones that happened at MWC 2016:
VR and AR
While smartphones took the centre stage at the MWC 2016 show in Barcelona, virtual reality (VR) managed to keep up interest among the attendees. The VR and AR (augmented reality) space is still niche, but participants like Intel, Facebook, Samsung and others are pushing the boundariesin these segments. At the MWC, a lot of tech companies showcased products that help bolster this new space.
HTC, for instance, offered the first look at its Vive VR headset, and announced its launch in April for $800. LG came in with full force at the MWC with its 260 VR goggles that connect with LG G5 to stimulate a 130-inch screen through its 360-degree camera. Intel also showed off its Recon Jet — an Android-powered glass with AR capabilities, just like the Google Glass. It has GPS, gyro sensors, Bluetooth tech for fitness tracking, and more.
Samsung couldn't resist showing off its Gear VR, which is in the market for under $99, and handed the headsets to MWC attendees. Samsung highlighted the enterprise benefits of its virtual reality headset, which can bring convenience to consumers.
Superfast battery charging
With the launch of new smartphones from different companies, there is a lot of competition in the field. Improving the specs of the smartphone to deliver a better user experience is compromising battery life in many ways. At the MWC, Chinese tech company Oppo showed off its Super VooC charign tech that can fully charge a 2,500mAh battery in just 15 minutes. This will indeed address one of the major problems with large batteries being integrated in phones to deliver longer life.
We won't be surprised to see similar tech being integrated into other smartphones soon.
Connected things everywhere
The Internet of Things (IoT) is gaining a lot of traction, but at a slow pace. In markets like India, where several digitalisation efforts are under way, the IoT is still in its infancy. But Qualcomm at MWC demonstrated a project that will go live in New York as LinkNYC and boost the entry-level thinking of connected things in the mainstream. The chip-maker's new project will convert existing phone booths into free Wi-Fi and local call zones, and use smart garbage cans that can notify when they are full.
Wearables are still a thing
Wearables gained a significant amount of momentum last year with players like Samsung, Apple and LG exploring the space with competitive products. At MWC 2016, there were some new wearables that actually made an impact. Garmin, for instance, showed off Vivofit 3 and Vivoactive HR fitness trackers with refreshing looks and integrated sensors to track wearers' daily activities.
Wearables are no longer limited to smartwatches and fitness trackers. As we have already seen in the smart jewellery market, Scandinavian launched the Halo smart bracelet for women that connects to smartphones and activates gesture recognition for various tasks. FlexEnable created an interesting piece of hardware with flexible display that wraps around the wrist, and Sony introduced the new Xperia Era, a Bluetooth headset with deeper controls for smartphones.
With these innovations being showcased at the MWC 2016, there is going to be a strong drive in categories beyond smartphones.