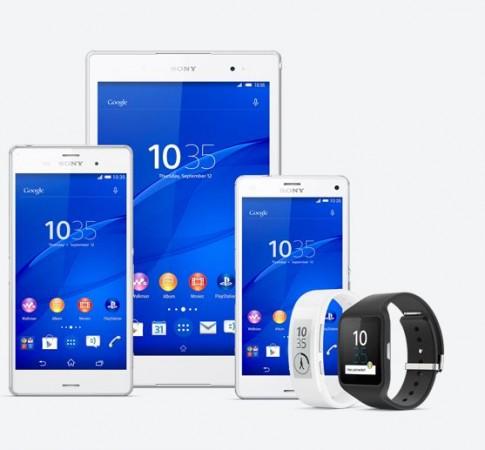 The upcoming Mobile World Conference 2015 (MWC 2015) is going to be interesting with two world's electronics giants expected to announce their flagship smartphones. Sony and Samsung are yet to announce the release date of their respective devices - Xperia Z4 and Galaxy S6 – but reports claimed that they will be unveiled at a same event in March.
The Sony Xperia Z4 was expected to be announced at the Consumer Electronics Show 2015 (CES 2015) held earlier this month but it didn't happen, thus setting a possible clash with the Samsung Galaxy S6 at the MWC 2015 scheduled to take place between 2-5 March.
The Xperia Z4 is expected to sport a 5.2-inch Full HD TRILUMINOS display with a 2K screen resolution version to be made available in the US and wear the looks of Xperia Z3, including metal frame, according to Android Authority (via ePrice).
There are contradicting reports on specifications of Xperia Z4. Tech Radar claimed that it will sport a 4.7-inch screen with 1080p resolution and come with LTE Cat 9 connectivity and IP68 water and dust proof certification. However, earlier reports suggested that the device would sport either a 5.4-inch or 5.5-inch screen, and have features likle Qualcomm Snapdragon 810 processor, Android 5.0 Lollipop, 32GB internal memory and 4GB RAM, 20.7MP main camera and 4.8MP front snapper, 3420 mAh battery, and Qi Wireless Charging. It's also reported that Sony would launch two models of the Xperia Z4, one with a Quad HD display and other with Full HD resolution.
On the other hand, the Galaxy S6 is expected to sport a qHD screen with 1440 x 2560 pixels, have a 15.9MP camera, powered by octa-core 64-bit processor and run on Android 5.0 Lollipop, according to AnTuTu benchmark reported by Mobifo (via SamMobile). However, AnTuTu benchmark of the device quoted by Chinese website CNMO (via Phone Arena) differed, as it claimed that the device will have features like 5.5-inch display with 1440 x 2560 pixels screen resolution, Exynos 7420 processor, Android 5.0 Lollipop, 32GB of internal memory and 3GB RAM, and 20MP main camera and 5MP front snapper.