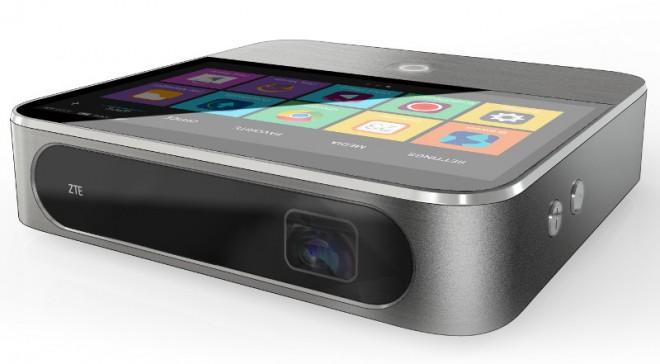 This year's Mobile World Congress event, held in Barcelona, Spain, is over, but several devices and smartphones unveiled at the event left a lasting impression on the minds of tech enthusiasts. Although the MWC is mostly related to handsets, it is also a grand pedestal for other different areas of technology to come to the front.
While we are sure you have already gone through to the smartphone side of this year's MWC, here's a look back at six of the most intense gadgets from the event that aren't necessarily smartphones.
Huawei Talkband B2
Here was a brand new take on the whole fitness-tracking smartwear market by Chinese tech giant Huawei in the form of the new Talkband B2. The fitness-tracking Trackband 2 wearable comes with a slim and simple touchscreen. It has the ability to track user movement, monitor sleep, and can pairs off with both iOS and Android phones. Interestingly, the main unit can be separated from the band and worn as an earpiece for managing phone calls. The Talkband B2 is currently expected to ship in April for around $200.
ZTE SPro 2 Smart Projector
In a world dominated by Android tablets, smartphones and smartwatches, hardly anyone talks about the potential of an Android smart projector. Nonetheless, if you are to make a statement, you might as well go about it alone. And accordingly, at this year's MWC event, ZTE managed to unveil the second generation Android projector to the world. The SPro 2 from ZTE was named the "Best Mobile Enabled Consumer Electronic Device" at Mobile World Congress. And rightfully so since this new smart projector not only allows you to stream content from a USB stick and HDMI cable, it also allows you to stream content over WiFi from your mobile devices.
MyFC JAQ Fuel-Cell Charger
Even if you have the most top-end smartphone among your friends, it won't make much of a difference if you are always on the reach out for the next charging point available. This is where the new MyFC JAQ fuel-cell charger makes its presence felt. For the charger, every card inside is basically a salt and water power cell. Electricity is almost instantly generated as soon as a cartridge is inserted into the (somewhat rubbery) charger sleeve. Each charge provides is said to provide 2400mAh. The JAQ is expected to be shipped late 2015.
Bluesmart
Another unique contraption to have been showcased at this year's MWC has been the Bluesmart – the world's first ever smart suitcase. The smart suitcase has been developed to help you extensively while travelling and comes equipped with support for a SIM card which lets you track the location of the suitcase anywhere in the world, meaning the term "misplaced luggage" soon becoming history. The suitcase also supports remote locking for users to lock and unlock the bag via a smartphone through a Bluetooth enabled remote lock.
HTC Re Vive
If there's any announcement at this year's MWC event that actually took us by surprise, it has to be the one where HTC, out of nowhere, revealed its new and coming virtual reality headset. Developed in partnership with Valve, the Re Vive headset is expected to run on ValveVR. The headset will come with two IR trackers and a host of built-in sensors allowing users to roam freely around a 15x15-foot room. And although no pricing was announced for HTC's newest entrant in the virtual reality sector, Re Vive is expected to hit the stores this year.
Huawei Smartwatch
Huawei, apart from showcasing its health-oriented Talkband B2 at this year's MWC, also came forward with its first ever smartwatch offering. The Huawei Watch was probably the sexiest smartwatch announced at the Mobile World Congress this year and offers a round-shaped watch avatar that sports a 286 ppi 1.4-inch AMOLED touchscreen, built with a Sapphire crystal display. As decided, the watch will be available in gold, silver, and black. Also, the customization options are available by dozens for the new smartwatch with over 40 watch faces for you to choose from. Moreover, if the watch's true potential is realized, it could easily turn out to be the biggest headache for Apple Watch going forward.