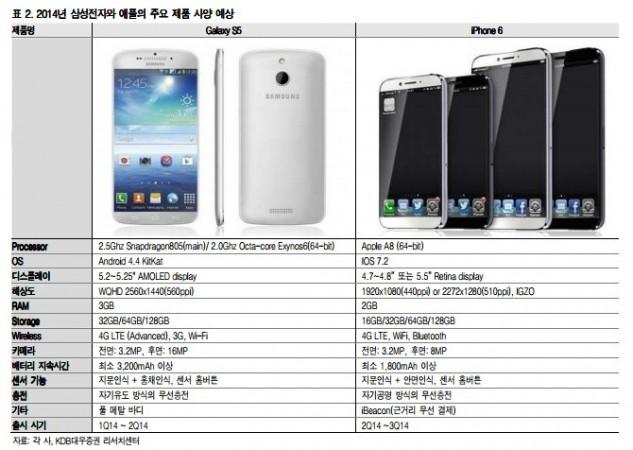 The much-anticipated Mobile World Congress 2014 (MWC 2014) is all set to begin on Monday and several smartphone makers are expected to announce an array of devices, including Samsung Galaxy S5, LG G Pro 2, Nokia X, and Sony D6503 Sirius. The event will be held in Barcelona from 24-27 February, 2014.
Samsung Galaxy S5:
The South Korean electronics giant had sent out a press invite, titled "UNPACKED5", giving a strong hint that it will announce its much-hyped smartphone - Galaxy S5.
The flagship smartphone is expected to boast features like water and dust proof technology, multi-hovering technology and head-tracking gesture control and fingerprint sensor. It is expected to be powered by 2.5Ghz Snapdragon805 (main) or 2.0Ghz Octa-core Exynos6 (64-bit) and feature 5.2 or 5.25-inch AMOLED display. Several reports suggested that it will run on new Android v4.4 KitKat OS.
Sony D6503 Sirius aka Xperia Z2:
Sony is expected to launch its Android flagship smartphone - D6503 codenamed Sirius - at MWC. The device, which is also called Xperia Z2, a sequel to the Xperia Z1, is expected to be powered by a quad-core Snapdragon 800 (MSM8974-AB) chipset and have 5.2-inch full-HD display. It is also expected to run on Android 4.4 KitKat and have 3GB of RAM.
Other speculated features of the device include timeshift video, smart backlight control, and USB DAC audio support.
LG G Pro 2:
The South Korean electronics giant will launch its second-generation phablet, LG G Pro 2, a sequel to Optimus G Pro. The device is expected to have features like 5.9-inch full HD (1920x1080p) LCD screen with pixel density of 373 ppi (pixels per inch), finger-print sensor, Snapdragon 800 series CPU with speed up to 2.2GHz., 3GB RAM, Android v4.4 KitKat OS and 4G-LTE Advance network support.
BlackPhone:
BlackPhone is an upcoming smartphone aimed at outmost privacy, including protection from snooping of private data by NSA. The joint venture by Silent Circle and Geeksphone, it is backed by Phil Zimmermann who is known for his work in VoIP encryption protocols.
The security-oriented smartphone is powered by PrivatOS. Specifications of the device is not known yet but Silent Circle CEO Mike Janke claimed that it is a high-end smartphone.
Nokia X aka Normandy:
Nokia's Android smartphone, Nokia X codenamed Normandy is all set for debut at the upcoming MWC event.
The budget smartphone is said to feature 4.0-inch WVGA screen with 480x800p resolutions. It is expected to be powered by Qualcomm Snapdragon dual-core CPU backed by 512MB RAM and 4GB inbuilt storage. It is said to run on the tweaked Android operating system pegged as Asha on Linux (aka AoL), an ASOP (Android Open Source Project) OS version, according to BGR India.