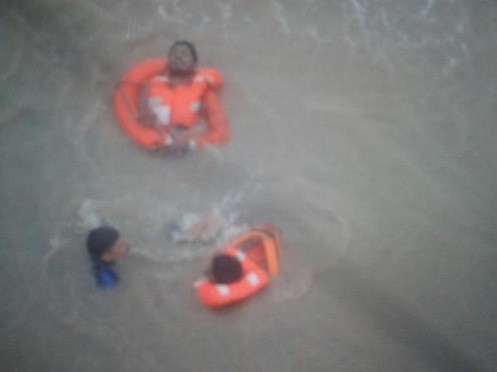 The Indian Navy and the Coast Guard rescued 14 crew members of the MV Coastal Pride vessel, which was sinking 24 nautical miles south of Daman coast on Wednesday.
The vessel sent an SOS alert early morning, following which the navy deployed a Sea King helicopter and the coast guard put two Chetak helicopters for the rescue operation, defence ministry spokesperson Sitanshu Kar tweeted.
The crew of the sinking vessel was safely evacuated to Umar Gaon. While the navy team rescued six people, the coast guards saved eight others, Kar said.
Kar said the MV Coastal Pride was a cement carrier.
#MVCoastalPride crew,14 of them, were rescued by #IndianNavy and #ICG this morning before it sank off Daman. pic.twitter.com/k3wVOGw8QZ

— Sitanshu Kar (@SpokespersonMoD) June 24, 2015
Indian Navy and Coast Guard rescue 14 crew incl Master of #MVCoastalPride which sank 24 NM South of Daman this morning.

— Sitanshu Kar (@SpokespersonMoD) June 24, 2015
The incident comes just three days after the Indian Navy rescued 20 people from the Indian merchant vessel Jindal Kamakshi, which sent out a distress call on Sunday after it started listing.