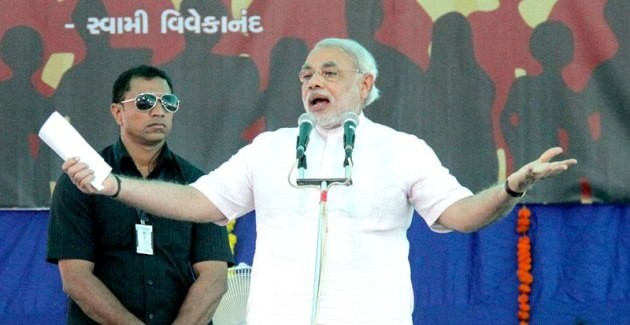 After Bharatiya Janata Party (BJP) leaders Varun Gandhi and patriarch LK Advani were refused to conduct a rally near Agra, Samajwadi Party (SP) government is likely to deny permits to Gujarat Chief Minister Narendra Modi as well for his proposed rallies in Uttar Pradesh in October.
In the wake of the communal clashes in Muzaffarnagar, where nearly 40 people were killed, the SP government had denied the BJP to conduct a rally in Fatehpur Sikri on 15 September.
Agra District Magistrate Zuher Bin Saghir cancelled permission, which was granted earlier, for the BJP to hold a rally at a college ground. The Sub-district Magistrate and Circle Officer had alerted the district administration of a possible communal disturbance due to the rally, reported Indian Express.
"But today they gave a different report stating that the area where rally was scheduled is dominated by Jats and Muslims and BJP leaders might make provocative speeches with reference to violence in Muzaffarnagar," said Saghir.
Interestingly, BJP election campaign chief Modi had been planning to hold a series of mega rallies in Uttar Pradesh in October. The state BJP office had submitted applications in district administrations to hold rallies in Mathura, Varanasi and Lucknow last month.
On 4 September, Modi shared his schedule of rallies only for the month of September, on the social networking site Twitter.
"Many friends have been asking me about my public meetings through this month. Sharing the schedule decided as of now http://nm4.in/15pgiCP," he had said.
The BJP's PM candidate had not officially announced the plan for UP as the state wing was yet to receive permissions.
With the communal tensions still lingering in parts of western district of Muzaffarnagar, the SP government is likely to deny Modi to conduct any rally in the state.
The UP government on Friday also lashed out at saffron outfit Vishwa Hindu Parishad for performing rituals to end the controversial yatra across the state. With the Supreme Court warning the state and Centre over the communal clashes, over 70 VHP and religious leaders were arrested on Friday.