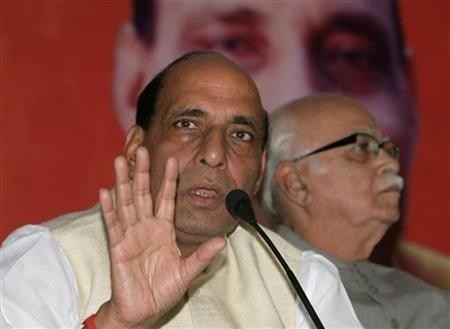 The Uttar Pradesh police have made three arrests so far in the Muzaffarnagar communal riots case. Bahujan Samaj Party (BSP) MLA Noor Salim Rana, Bhartiya Janata Party (BJP) MLAs Sangeet Som and Suresh Rana were arrested after a local court issued non-bailable warrants on Wednesday against 16 politicians involved in provoking the violence.
Noor Salim Rana was arrested from Muzaffarnagar on Saturday morning. BJP MLA Som, accused of circulating the fake video that incited communal violence in Muzaffarnagar, was taken into custody from Salava village in his constituency Sardhana on Saturday. Although police said they arrested Som, his supporters claimed he surrendered himself before the law. The police are on high alert to avoid any possible protests by the BJP workers.
Rana was the first person to be taken into custody on Friday. The BJP MLA from Thana Bhavan was arrested from Lucknow while he was going to Gomtinagar from the BJP office, informed State IG (Law and Order) RK Vishwakarma.
The local court pressed charges against Rana for aggressive speeches inciting riots. He was remanded to 14 days judicial custody and his interim bail plea was rejected after a hearing in the court. "I raised my voice against the Government that is why they arrested me. I won't be deterred by this arrest. I would get arrested thousand times for the safety and security of women," he told reporters after the rejection of his bail application.
The arrests were made three days after warrants were issued against those involved in spreading violence. The government and police came under the scanner for not taking the accused in custody. Inspector General (Law and Order) R K Vishwakarma said that the arrests were "deliberately avoided" because the state Assembly was in session.
Rajnath Singh Denied Entry to Muzaffarnagar
Following the arrests and political unrest, district magistrate Kaushal Raj Sharma denied permission to BJP national president Rajnath Singh to visit riot-hit Muzaffarnagar. Singh blamed the Samajwadi Party for targeting his leaders and spreading conflict across the state.
"I wanted to meet the families of the victims and take stock of the situation. But the district administration denied me permission saying my visit is not possible in the present circumstances," he told reporters in New Delhi.
Communal riots erupted in the state on 27 August following the killing of a boy accused of stalking a girl belonging to another community. A mob retaliated and mayhem ensued. The clashes claimed more than 40 lives and displaced more than 40, 000 people.