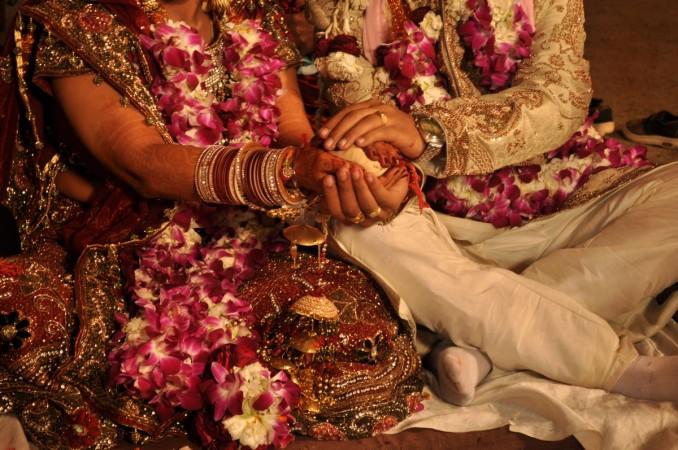 A Hindu-Muslim couple had got married two years after the communal riots in Uttar Pradesh's Muzaffarnagar district in August–September 2013, which resulted in at least 62 deaths including 42 Muslims and 20 Hindus.
Wishing for a secure life, the couple -- Nasim Khan and Pinki Kumari -- had shifted to Vishakhapatnam in Andhra Pradesh. Pinki gave birth to a son, Abdullah, in July 2016. And last month, they returned to their village for celebrating Eid.
On Monday afternoon, 22-year-old Naseem was heading home with a birthday cake for his son. Little did he know that he would be brutally killed. It is being alleged that his in-laws had a hand in this incident.
Before the attack
Reports say that the two used to be neighbours and even went to the same school until Pinki's father came to know about them.
After this, he locked her up in the house and her brother used to thrash her. The family wanted her to marry someone else.
Back in 2015, Pinki, who was then 18, fled from her parents' house to Vishakhapatnam where Naseem was earning by selling clothes.
The couple returned to Muzaffarnagar and opted for a simple court marriage devoid of ceremonies. Soon after the wedding, they returned to Vishakhapatnam, Nazar Mohammad, Naseem's cousin told the Indian Express.
Pinki even got converted to Islam and changed her name to Ayesha. For the last two years, they stayed in Vishakhapatnam.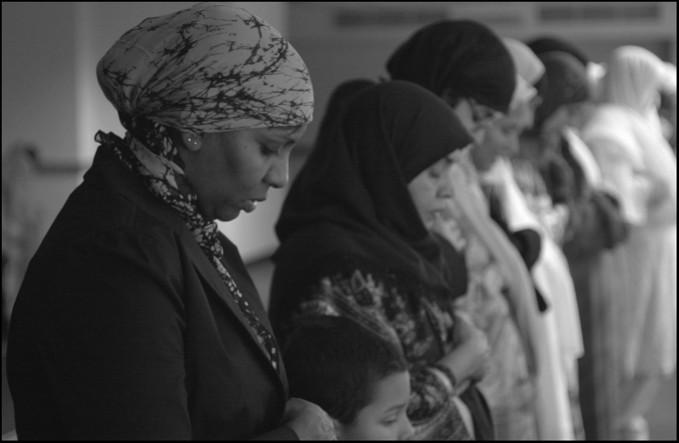 Initially, Pinki's family used to threaten her in-laws via messages through villagers. Knowing this, the couple started celebrating festivals away from home.
As months passed and the threats came to a halt, the couple decided to visit their village to celebrate Eid. For this, they arrived in the village a day before Eid.
The incident
"We were supposed to return to Visakhapatnam within a few days. But we decided to celebrate our son's first birthday here, so we extended our stay. We would have left for Visakhapatnam today," said Pinki told The Indian Express.
Nazar Mohammad said that he was there when the incident happened. Naseem and his brother were on a motorcycle while Nazar followed him on another motorcycle.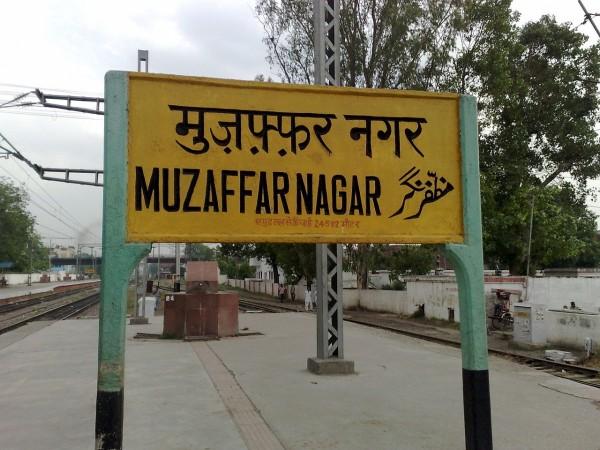 They had gone out to make arrangements for Naseem's son's birthday. Naseem had even bought a birthday cake.
Around 1.10 pm that day, a man hiding in a sugarcane farm attacked Naseem with a stick. Three others rushed to the scene and one of them pushed in a cycle to obstruct Naseem's vehicle. They initially beat him up and fired three to four shots at him.
Once they noticed that the crowd had started gathering, they fled from the spot.
FIR filed against girl's family
Police have filed a FIR against Pinki's family that includes her father, brother, cousin and another relative. The accused are absconding. The investigators say that the raids are on to nab them at the earliest.
Not far from Naseem's house, Pinki's family had bought a new house in the Bhokarhedi area which had been locked since Monday. Pinki said that she had a talk with her brother after she found out that her husband had been killed.
She told IE - "I asked him why he had killed my husband. It was not my husband's fault. I had run away from my parent's house. I asked him how could he not think of my one-year-old son while killing my husband. My brother said he would kill me and my son... I want them behind bars."
Residents in the area say that such incidents were rare there. Even during Muzaffarnagar riots, there were no signs of communal tension.