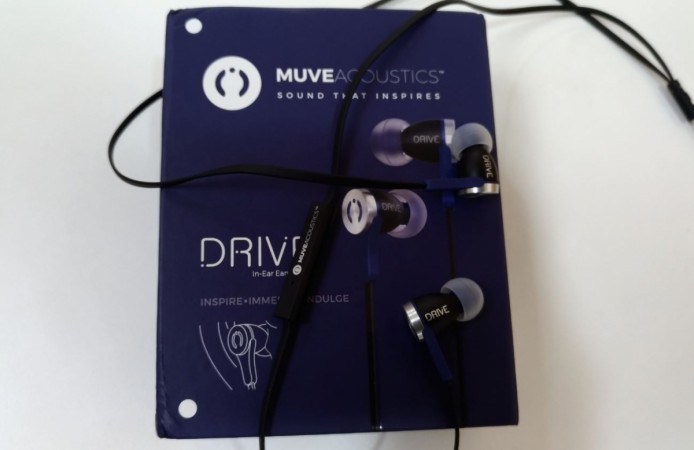 Audio device-maker MuveAcoustics recently launched the new Drive series in-ear earphones in India. It costs Rs 1,999 and is currently available offline at Croma stores and also Amazon India.
The company claims the new Drive series earphones offers best audio with visually appealing design language in its class. We have been using the Muve Acoustics Drive in-ear gear for almost a month. Here's our take on the new MuveAcoustics Drive in-ear earphones and see if it is worth buying.
Also read: Xiaomi Redmi 4A first impression: A feature-rich budget smartphone with impressive build quality and camera
Build quality:
Considering the price range it gets sold, the materials used in the MuveAcoustics Drive in-ear earphones are praiseworthy. The ear-piece is made of sturdy plastic and is attached with equally good flat thin wires made of high-grade smooth rubber. During the elasticity trial, we tried stretching the audio cord and it succeeded. It showed no signs of losing its shape.
Also, the in-built remote control, which comes with the play/pause, volume rockers and mic, placed in the left audio cord, is also sturdy and promises to last the warranty period.
Design language:
Earpiece features ergonomic design with angular tilt to sit comfortably in both the sides of the ear and as far as external look is concerned, it's an eye candy. The silver-hued earphones' head comes with a well designed Muve logo. It also comes on the audio jack pin, as well.
The dark blue coloured flat rubber joint between the earpiece and audio cord looks visually pleasing, as well.
Dimensions: 25.0 x 25.0 x 13.5 mm
Weight: 15.3g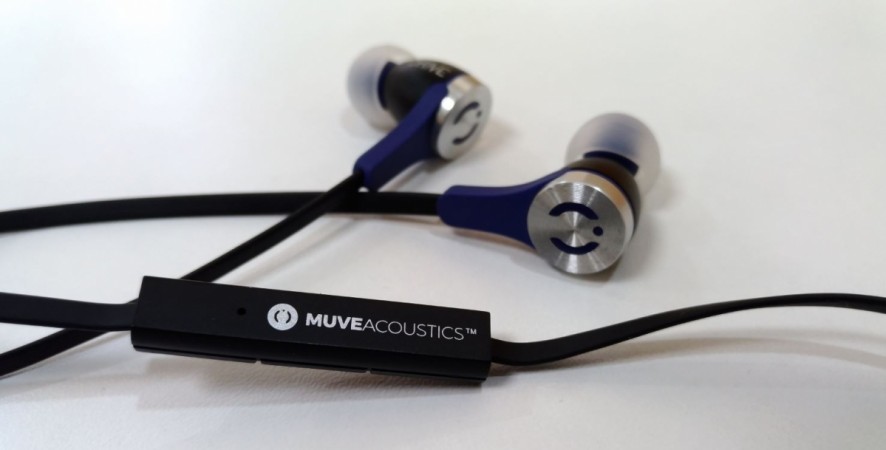 User-experience:
Though there is no special feature in the MuveAcoustics Drive in-ear headphone, its in-built remote control works flawlessly with most devices available in the market, be it the Microsoft Windows PCs, Apple iOS-based iPhones and Google's Android mobiles.
Even for first time user, it's a very easy to operate key functions of earphones. It comes with three buttons-- + (Volume up), play/pause, - (Volume down), placed in order of top to bottom. user can also answer phone, as it has in-house mic and can answer or hang up the call by pressing the play/pause button in the middle.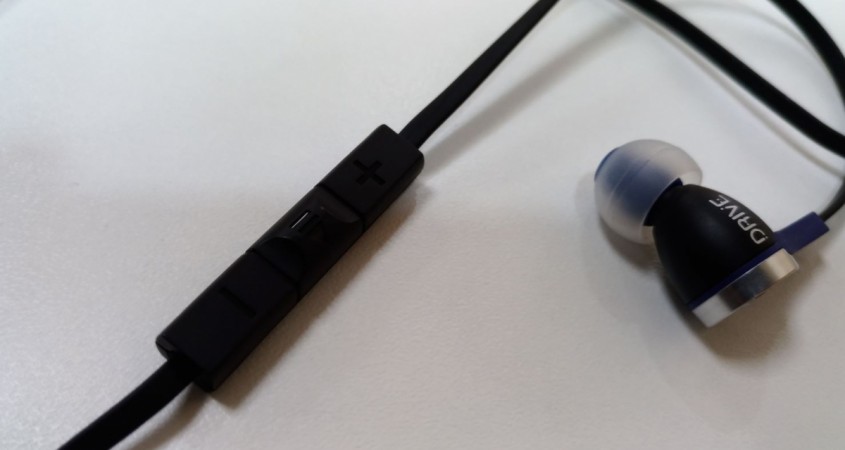 Once I got a hang off it, I was able to perform all functions without looking at the remote.
As far as, audio quality is concerned, it fares well and is on par with other rival brands in its class.
Sensitivity: 102+/- 3dB (decibels) at 1KHz
Impedance: 16(Ω) ohm
Frequency response: 20-20 KHz
Comfort:
MuveAcoustics Drive series ear-phone package comes with silicone-based cushion and is very flexible, slips in the ear with ease and locks. If audio is played loud enough, will completely numbs the outside noise.
[Disclaimer: We urge our readers not to play music in loud mode, as it will make you lose focus, especially if you are driving or crossing road and unintentionally harm yourself and others.]
In the package, two extra pairs of silicone cushions offering large and small sizes.
[Note: medium size comes pre-attached with the earphone]
Also, it comes with a handy little pouch with magnet-based lock to safe guard the earphones.
Verdict:4.5
For its sub-Rs 2,000 price-tag, MuveAcoustics Drive series (model-ID MA-1000SB) is a worthy earpiece. Key aspects, which impressed us was the cool design language and sturdy build quality. Though it does not have a 'wow' factor in terms audio quality, it is on par with rival brands of its class. If people are looking for good pair of earphones for smartphones and music players under Rs 3,000 price-range, MuveAcoustics Drive earphone is a smart buy.