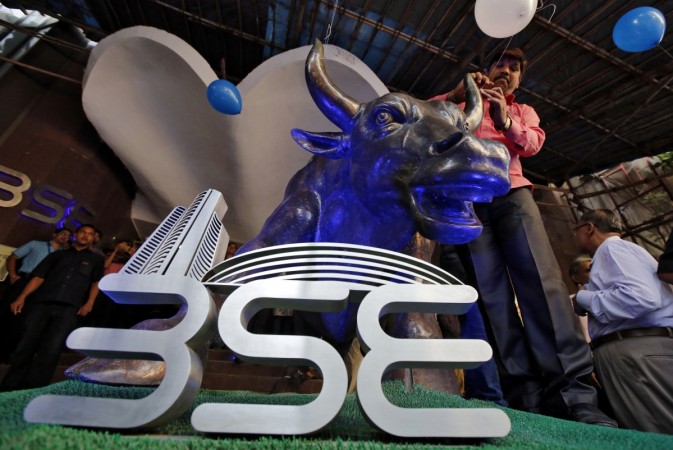 The investment pattern of mutual funds (MFs) last month was mostly on predictable lines. Fund managers sold shares of IT companies in view of the perceived bad times facing the multi-billion industry while buying those of private banks and select companies, reveals an analysis by IDBI Capital Markets & Securities.
The overall assets under management (AUMs) of India's 42 MF houses rose 9.8 percent to Rs. 19.26 lakh crore from Rs. 17.54 lakh crore, with fresh investments almost doubling to Rs. 8,842 crore while inflows in income and liquid schemes spiking multi-fold.
Net Inflows into income schemes stood at Rs. 99,403 crore as against an outflow of Rs. 15,147 crore in March while liquid schemes saw net inflows rise sharply in April to Rs. 34,647 crore in comparison to outflows of Rs. 56,247 crore in the previous month.
The overall net inflows stood at Rs. 1,50,703 crore in April, reflecting the overall bullish sentiments among investors, though lower from Rs. 1,70,161 crore in April 2016.
The Sensex hit a new lifetime high during the month riding on a slew of positive news, though quarterly and full-year results reported by IT companies dampened the mood to some extent.
Here are details of top buys and exits, as compiled by IDBI Capital Markets & Securities:
Top picks
HDFC Bank, ICICI Bank and Larsen & Toubro (L&T) topped the list, with fund managers lapping up these stocks. Besides, some other stocks that they bought in large numbers included Vedanta, Maruti Suzuki, Indian Oil Corporation, Mahindra, Federal Bank, BPCL, Petronet LNG and Grasim.
MFs bought 122 crore shares of HDFC Bank, ICICI Bank and L&T, at a cumulative market value of Rs. 76,857 crore. Another favourite was private sector lender Federal Bank whose fourth-quarter net profit rose 25 times. The bank declared its results on April 28.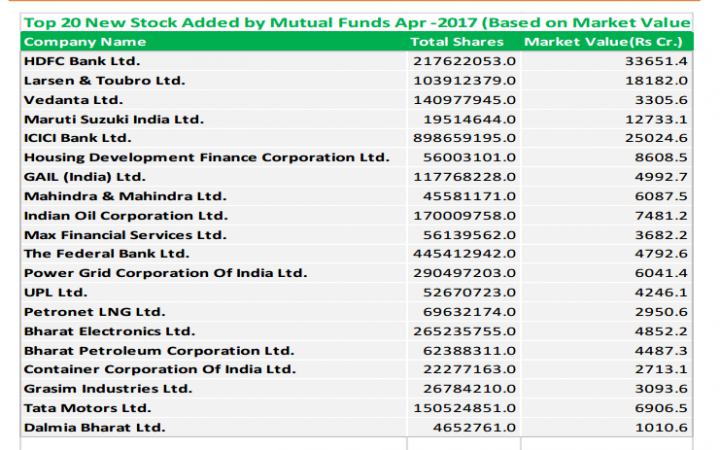 Top exits
IT stocks dominated the list, with Infosys at the top; fund managers sold 19.10 crore shares of India's second-largest IT software services exporter. Other prominent exits included HCL Technologies, Tata Steel, Wipro, Tata Steel, TCS, United Spirits, Lupin, Aurobindo Pharma, Tech Mahindra, Sun Pharma, Thomas Cook (India) and Ashok Leyland.