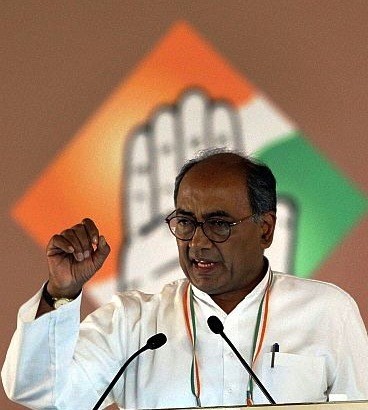 Congress General Secretary Digvijay Singh expressed full acceptance to a High Court order that directed the Central Bureau of Investigation (CBI) to initiate a probe into the Treasure Island mall case against him.
On Friday, Singh said that he must be punished by the hands of the law, if he is found guilty. "Now Hon HC Indore asks CBI to investigate. I welcome the decision of Hon HC. Must investigate and punish me if I have done anything wrong," said the former Madhya Pradesh chief minister on Twitter.
He also noted that the Treasure Island case was investigated by Economic Offensive Wing and state police who found no case against him. In a response to another tweet, he said, "BJP Govt Minister approved decision taken by my Govt in Treasure Island Mall case when they came to power."
The Madhya Pradesh High Court on Thursday ordered a CBI probe into the Singh's alleged connection with the Treasure Island case and instructed the agency to file a report within six months.
In 2009, Social activist Mahesh Garg moved the Economic Offences Wing (EOW) with a complaint accusing Singh of corruption and irregularities in the construction of the Indore mall. Twelve people, including Singh were probed.
The EOW at the end of the investigation said that it didn't find a case against the Congress leader but accused six others of their involvement.
Not convinced with Singh's innocence, Garg moved the Indore High Court bench seeking for a CBI probe.