In a small village of Bihar largely dominated by Muslims, a gesture towards the small community of Hindu families has caught the attention of the media as a shining example of communal harmony.
Earlier, Mansoor Ansari donated land and several families donated money towards the construction of a Durga temple in the village of Budhupur, while others helped in the supervision and construction of the temple. Now, the villagers have gathered to play host to Hindu priests and devotees at the inauguration of the temple.
Mansoor donated 2.5 katha land (One Katha is minimum 750 sq ft) for the temple and Mokhtar gave Rs 3.5 lakh for construction.
After helping build the temple under Ghatera panchayat in Guraru block in Gaya district, 140 km from Patna, the villagers, dominated by the Muslim community in number, welcomed Hindu seers and hundreds of devotees from neighbouring villages as guests during a "Yagna" to mark the inauguration of the first temple in the village.
The villagers used the local madrassa as a guest house for the invitees and the mosque acted as a service centre.
Dozens of Muslims in this village donated foodgrains, milk, edible oil and LPG cylinders for the week-long rituals. The temple was opened for prayers and worship after installation of the idol of Goddes Durga following the "Yagna" which concluded on Thursday, July 5.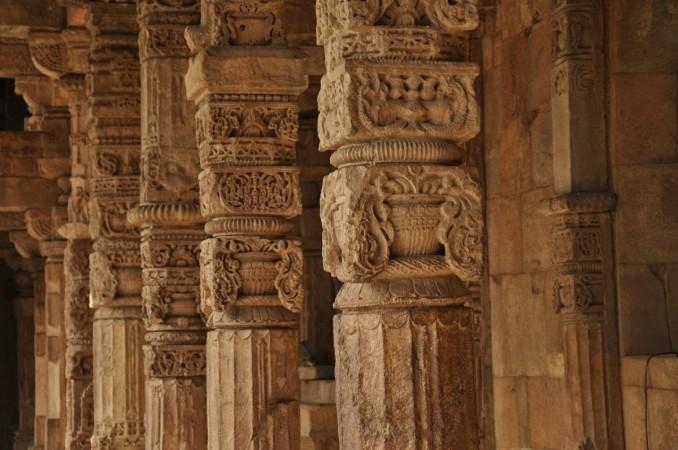 Kailash Yadav said earlier they would offer prayers and performed rituals on a platform under the open sky. "Contribution of Muslims is something historical for us," he added.
The head of the village body, Ranvijay Das said the temple had now become a "matter of pride" for them.
This is not the first such case. Last year, a Muslim family donated its land for the upgrade of a temple in the state's Gopalganj district.
Three years ago, a few Muslims in Bihar's East Champaran district donated land to help build one of the largest Hindu temples with a capacity to seat 20,000 people. "Without the help of Muslims, it would have been difficult to realise this dream project," Acharya Kishore Kunal, secretary of the Patna-based Mahavir Mandir Trust, that is undertaking to build the ambitious project, said.