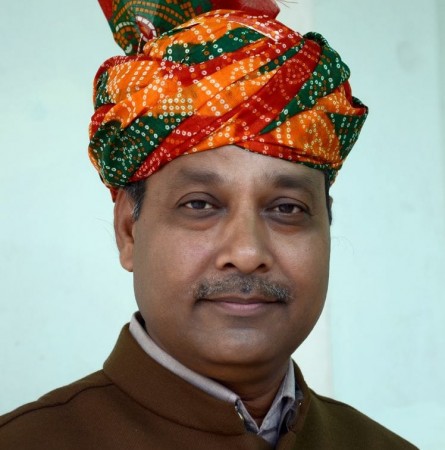 A Bharatiya Janata Party MLA in Rajasthan's Alwar district has stoked controversy after saying that Muslims are bearing up to a dozen children with an aim to outnumber Hindus in India and take "control of the country" by 2030.
Karnataka: Dharma Sansad seer says 'every Hindu should have 4 kids to check demographic balance in India'
Here's what the MLA said
The MLA, Banwari Lal Singhal, made the controversial statement on Facebook. He had earlier raised his concerns on December 14, 2017, wherein he posted a picture of a Hindi's newspaper report on Jain monk Tarun Sagar that like Hindus, Muslims too should be allowed to give birth to only two children.
In his recent post, Singhal said that Muslims are increasing their population in a "planned manner", and unless it's controlled a time will soon come when "nobody will be able to stop (a situation when there is) a Muslim Prime Minister, President and Chief Ministers in most states".
"Hindus giving birth to only 1 or 2 children & are worried about educating them.But Muslims worried about how to take over the nation by increasing their population,education & development has no significance to them. Its my personal opinion."says Rajasthan BJP MLA BL Singhal pic.twitter.com/Jstjr5R5zN

— ANI (@ANI) January 1, 2018
'Will not take down post'
When approached by the media, the MLA stuck to his observations and repeated his words. "Muslims are giving birth to 12-14 children while Hindus restrict the number to one or two," Singhal said.
"I wrote the post after a lot of consideration and I am not going to take it down," he added.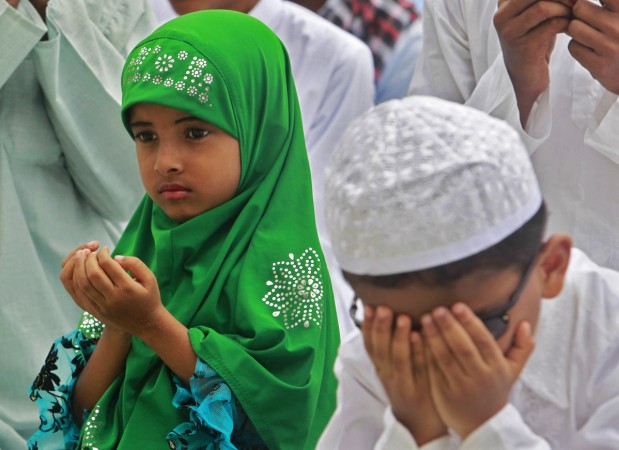 He also told an English news outlet that he took to social media to voice his concern after watching a TV debate by Hindu Swabhimaan convenor Yati Narasimha Nand Saraswati and was impressed by his take on the increasing population of Muslims in India.
"After a quantitative and statistical analysis, the saint (Narasimha Nand Saraswati) gave several figures to state that when the Muslim population in any country goes beyond 30 percent, us desh par Muslim kabza hua hai (Muslims have taken over that country) — and there are such examples in our history, too."
Muslims not bothered about development
He even said that Muslims give birth to several children as education and development is not a prime concern for them.
"A Hindu family is not worried about making its child an IAS or IPS officer, a chartered accountant or a doctor or engineer. Aur Muslim log kewal is desh par kabza kaise kiya jaaye, is chinta mein lag kar ek-ek parivar, ek-ek dampatti 8, 10, 12, 14 bacche paida kar rahein hain (But Muslims are only worried about how to take control of the nation and thus, each couple bear 8-14 children). Education and development do not matter to them," Singhal told New Indian Express.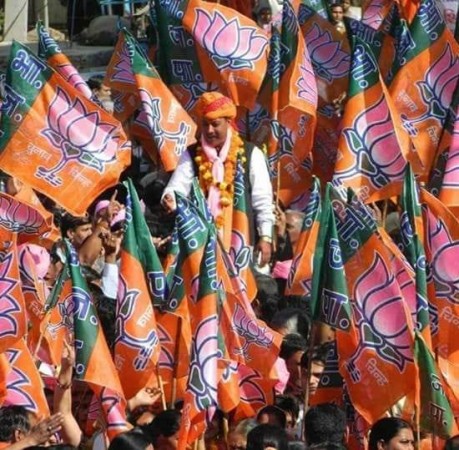 Singhal's statements did not end there. He even added that Muslim community is exploiting government resources and "tax paid by Hindus".
"Economic resources of the country, which come from taxes of Hindus...uske bhi adhiktam hisse ko ye log chatt karne ka kaam kar rahein hain, jabki inka desh ki aarthik unnati mein kisi bhi prakar ka yogdan agar aap dekhein toh lagbhag naganya hai (these people are exhausting most of the country's resources, even though their contribution to the economy is negligible)," Singhal alleged.
However, Singhal is not the only leader to have taken a dig at Muslims.
BJP leader Vikram Saini from Uttar Pradesh said that a few leaders did not allow Muslims to leave India during partition. He also said that India belongs to Hindus.
"Mai kattar Hinduwadi hu. Hamare desh ka naam Hindustan hai, arthaat ye Hinduon ka desh hai. Aaj bina jaati bhed ke sabko samaan roop se laabh milta hai. Ab se pehle jitni lambi dadhi hoti thi, utna lamba cheque milta tha. ( I am a a radical Hinduwadi. Our country is named Hindustan, which means it is a country for Hindus. Today, irrespective of caste and creed, people get equal rights. Earlier, people with long beard (Muslims) used to get bigger cheques)," news agency ANI quoted him as saying.