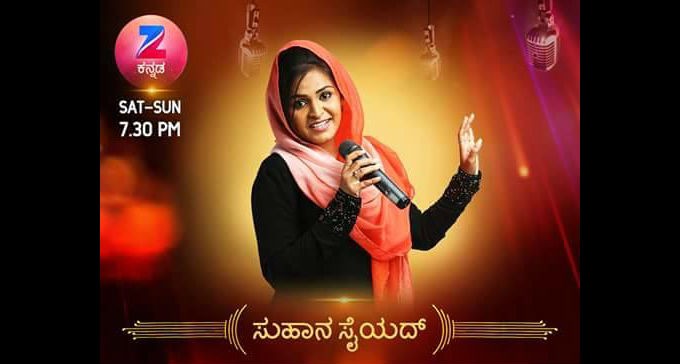 Budding singer Suhana Syed has started receiving support from many politicians after she was abused and trolled for singing a Hindu devotional song on Zee TV Kannada's Sa Re Ga Ma Pa season 13. Many noted celebrities and politicians slammed those who tried to demean her talent using the religion card.
"You are the new sensation of Karnataka. Don't worry abt detractors. We are all with you," Mysuru MP, Pratap Simha posted on his Facebook page. While talking to the media, he took digs at the writers and intellectuals, who started intolerance debate last year. "Where are those people who try to teach us about the importance of tolerance."
"Why are the likes of professor Bhagavan, Girish Karnad and GK Govinda Rao are silent about the issue. Their silence exposes their double-standards," he added. He claimed that people from the Muslim community have contributed a lot to music and people have loved their songs irrespective of religion. "They unified us with their songs," he added.
Congress leader Dinesh Gundu Rao also took to Twitter to extend his support to Suhana Syed. "Disgusting..'idea of India' beyond http://them.Like #SuhanaSyed,know many Muslims who recite Hindu scriptures," he tweeted.
"Some radicals threaten the unity n secularism of our country..Bravo n kudos to #SuhanaSyed for singing hindu songs.." actress-turned-politician Khushbu Sundar posted.
Suhana Syed, a 22-year old girl from Sagara taluk, Shivamogga, mesmerised the audience with her soulful singing on Sa Re Ga Ma Pa. She amazed the viewers and judges with her beautiful voice and her clear Kannada diction. She sang the Lord Vishnu hymn from Kannada film Gaja without any visible error and utmost devotion.
Unfortunately, a page called Mangalore Muslims called her a disgrace to the community, accusing her of tarnishing the image of their religion. Many trolled her for singing a Hindu devotional song.