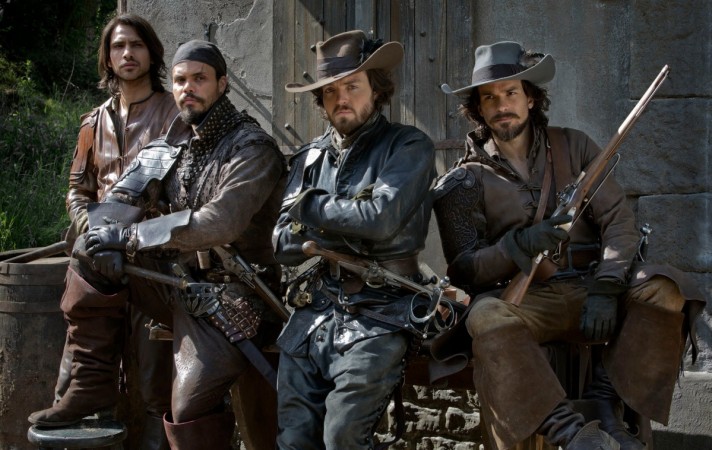 "The Musketeers" will have to deal with saying goodbye to one of their own in Season 2 Episode 8 "The Prodigal Father" when it comes back to air on 6 March. The teaser for the upcoming episode to be aired on Friday on BBC suggests that a major breakup of "The Musketeers" is a real possibility.
Porthos, one of the three musketeers, with the new-found information on his parentage is second-guessing his place in the Musketeers regiment. Meanwhile, the rest of the brotherhood is not convinced with the story of Porthos' new family and believes that they are not trustworthy.
Porthos (Howard Charles) reveals to Aramis (Santiago Cabrera) that he has learned who his father is from Captain Treville (Hugo Speer). With his father entering the picture, Porthos has a lot of thinking and digging up to do, especially regarding his family and his own past. The new-found family also has Porthos questioning whether he needs to be a part of "The Musketeers".
While it is pretty obvious that these people are not to be trusted, Porthos is possibly, and understandably blinded by having a "family". His friends on the other hand, doubt whether these people have suddenly appeared in Porthos' life for noble reasons.
If there is anything to know about "The Musketeers", it is that they stick by the rule, 'Un pour tous, tous pour un" (One for all, and all for one). So, even if Porthos were to split from the gang, Athos (Tom Burke), Aramis and D'Artagnan (Luke Pasqualino) will not let him go without a fight. Nor will he be able to stay away for too long.
Even the captain is seen telling the trio, "Porthos needs your royalty now... More than ever'.
The synopsis for the "The Prodigal Father" reads: "Porthos uncovers the truth about his parentage and demands answers from his new-found father. As he learns more about his past, Porthos questions his place in the Musketeers regiment. However, the Musketeers have suspicions about Porthos' new family, wondering whether he should trust them. Can they save Porthos from the dangers that lie ahead, and where do his true loyalties lie?"
Watch out for the seaosn 2 episode 8 on 6 March, Friday, on BBC.