Musician Yuvan Shankar Raja has married a girl named Zafrunnisa on 1 January, 2015. It is the music director's third marriage after his first two weddings ended in divorce.
Yuvan Shankar Raja's marriage was held as per the Muslim customs. It was held between 9.20pm and 10.20 pm. The music director did not invite much guests to his wedding with Zafrunnisa, a Dubai-based fashion designer, and only his close relatives were part of the wedding. It was a low-key event performed at Keezhakarai in Ramanathapuram District on Thursday.
Some of the local Jamaat leaders and VIPS graced the occasion. It is surprising to see that his father Music Maestro Illayaraaja did not attend the wedding. The real reason behind his absence in unknown but it has paved way for the rumours that his father was not happy with Yuvan's decision to get married again.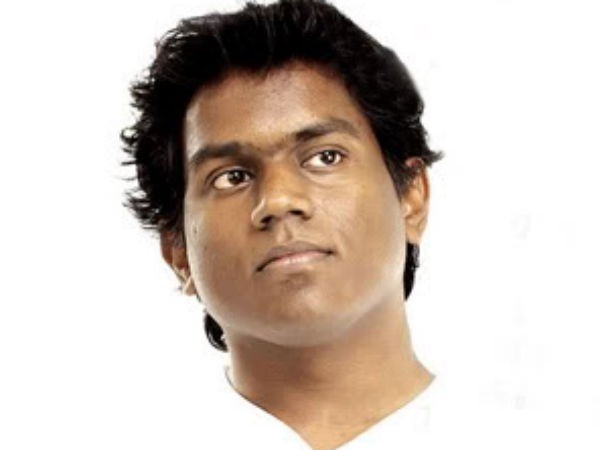 However, Yuvan Shankar Raja's sister Bhavatharini and husband Sabari attended the marriage and wished the newly married couple.
Yuvan Shankar Raja met Zafrunnisa during his holiday in Dubai. Their initial meeting soon turned into love and their relationship was approved by their family members.
Earlier, Yuvan Shankar Raja had tied the knot to his childhood friend Sujaya Chandran on 21 March, 2005, but their relationship ended with divorce in 2008. A few years later, he married Shilpa Mohan at Tirupathi in Andhra Pradesh. Unfortunately, even this relationship also failed and the couple got separated in 2014.
The moment after Yuvan Shankar Raja's second marriage news was out, there were lots of speculations on his third marriage. But the music director remained tight-lipped about it for months before his sister Bhavatharini confirmed it in October 2014.
In the mean time, Yuvan Shankar Raja has embraced the Islam and converted to it. He has reportedly rechristened himself as Abdul Haliq.
Yuvan Shankar Raja is one of the biggest music directors of South India. He has composed music for Tamil, Telugu and Bollywood movies.