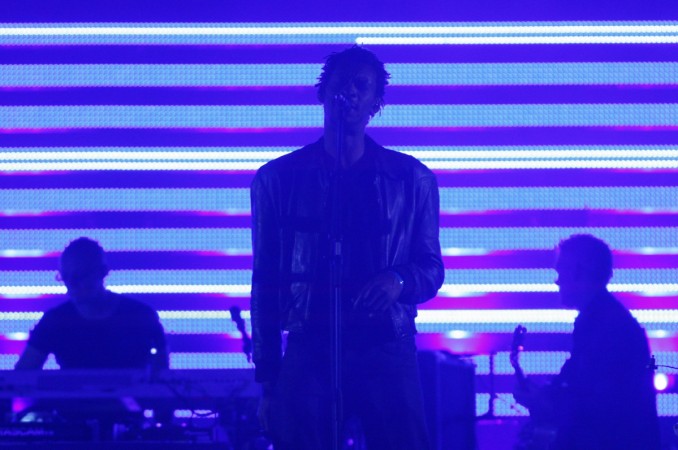 4
Trip-hop pioneers Massive Attack are known for their trippy and introspective music videos (think "Teardrop" and "Angel"). The British duo, Robert Del Naja and Grant Marshall, is also known for its collaborations, which have given us some of the best songs in Massive Attack's catalogue. The music video of "Ritual Spirit," the title track of the duo's latest EP, is a combination of a never-before-seen collaboration with singer-songwriter Azekel and a significant visual treat.
Directed by Medium and Del Naja, the video features British model Kate Moss taking up the role of a haunting spirit who sways with the rhythm of the song while swinging around a light bulb hung on a wire. She, however, doesn't do much else. The latter half of the video is unraveled through visual effects that add a psychedelic feel to it.
The video is trippy, no doubt about that. The song is trippier. Blend them together and we get a psychedelic treat in which the stark visuals of Moss can easily pass off as a Patronus charm to a dazed eye. But what I missed the most in this video was the visual storytelling of Massive Attack music videos of the late 90s and early 2000s (think "Butterfly Caught" and "Protection").
Massive Attack has long since transcended the boundaries of trip-hop and come up with a sound that incorporates a little bit of everything that can be blended with electronica. "Ritual Spirit," the entire EP for that matter, is a good example of that. The song mixes bassey atmospheres, clean-tone guitar arpeggios and experimental sample sounds with the basic layout of trip-hop that was made famous by Massive Attack in the late 90s. Azekel's unique vocal lines merge with the mix in a very satisfactory way, in turn making the song quite unpredictable.
Overall, the music video is quite visually stimulating and the song is quite a psychedelic aural sketch. It will definitely stay with me for quite a long time.