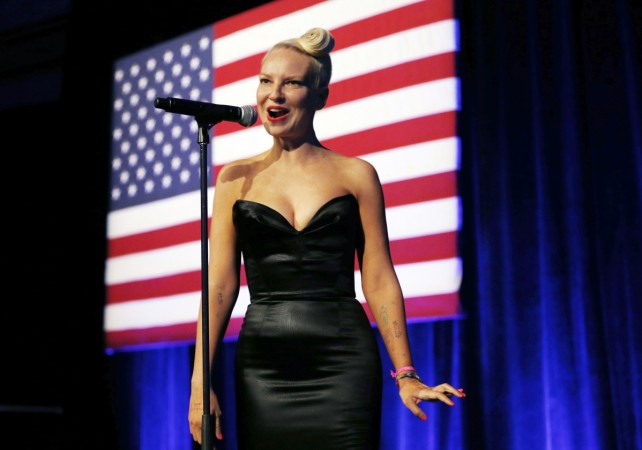 3
Australian singer-songwriter Sia has been making music for almost two decades now. Over the years, she has experimented with various genres ranging from acid jazz and down-tempo music to indie pop and electro pop. But since "1000 Forms of Fear," the singer has made pop music her main form of self-expression.
"Cheap Thrills," Sia's latest music video is a blast of hip-hop-ish party anthem-style pop music combined with some excellent dancing by Australian teenage dancer Maddie Zeigler of "Dance Moms" fame. Directed by Daniel Askil and Sia herself, the video is entirely based on Zeigler's performance as a dancer. The teen dance prodigy wears an off-white-ish leotard, a black and white wig and delivers a performance that is at par with the best dancers in the world.
In terms of sound and music arrangement, the song is based on a constant tropical beat and electropop-style synth layers. The moment you hear tropical beat you might think of Rihanna. Yes, the song does have similarities with the style of music Rihanna has been making throughout her career. The fact that this song was written with Rihanna in mind also hints at the similarities. But Sia creates the necessary difference with her singing, which is quite different from Rihanna's.
That being said, this song, or the entire album "This is Acting," is quite different from the Sia of Zero 7 that we know of. It is quite natural because Sia was not the main brain behind the album; that role being taken up by the likes of Greg Kustin, Kanye West, Jesse Shatkin and a few others.
Overall, "Cheap Thrills" is quite enjoyable if you wish to let your hair down or if you want to witness some excellent dancing. Otherwise, it is just one of those party anthems that listeners are being bombarded with these days.