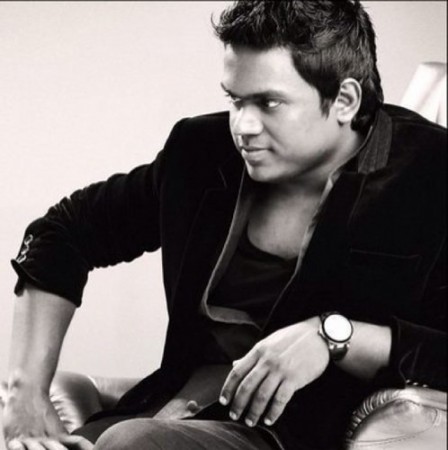 Music composer Yuvanshankar Raja has rubbished rumours that he has gotten married for the third time. [Also Read: Will Yuvanshankar Raja Change his Name?]
The 34-year-old composer tied the knot with his long-time girlfriend Sujaya Chandran in 2005, but they parted ways in 2008. Yuvan entered into wedlock for the second time with Shilpa Mohan in 2011 and reportedly lives with her.
Rumours had recently surfaced that Yuvan has married for the third time. However, the music composer denied getting married and clarified the same on micro blogging site Twitter.
The son of noted music director Ilayaraja has also revealed on his twitter handle that he is following Islam. "I'm not married for the third time. That news is fake and yes I follow Islam and I'm proud about it. Alhamdhulillah."
"My family supports my decision and there is no misunderstanding between me and my dad," he further said.
It is not clear as to what made Yuvan follow Islam. A source close to the music director told Times of India: "Yuvan was very attached to his mother and soon after she passed away, he started missing her a lot. He also met a spiritual guru, but we cannot say what exactly made him follow Islam."
According to the source, Yuvan has been practicing Islam for almost a year now.
Another popular music composer who practices Islam is AR Rahman. One might wonder if Yuvan followed Rahman's footsteps, but the source informed TOI that the music composer was not inspired by the Oscar winner.
Yuvan's music career started over 10 years ago. The composer has worked on popular numbers from films including "Kaadhal Kondein", "7G Rainbow Colony", "Manmadhan" and "Paiyaa" among others. His 100th musical album was "Biriyani", which released in December 2013. Yuvan's upcoming projects include "Anjaan" and "Vettai Mannan."