Museums are known for storing objects of historical, scientific, artistic or cultural significance. What if we told you there's a new museum in Sweden that's entirely unique and celebrates the biggest failures of our time. It's true and very much real.
Based in Helsingborg, Sweden, the museum has a very apt name and it's called "Museum of Failure." The place, started by 43-year-old clinical psychologist Samuel West, showcases a wide range of products that were rejected and failed to survive.
You'd probably hear the success stories behind the first ever Mac, hand-made by none other than Apple co-founder Steve Jobs, but little would you know about the failures of Apple before it proudly made an impression of a perfectionist. Ever heard of Apple Newton? Probably for a reason.
"We know that 80 to 90 percent of innovation projects, they fail and you never read about them, you don't see them, people don't talk about them. And if there's anything we can do from these failures, it's learn from them," West told CBS News.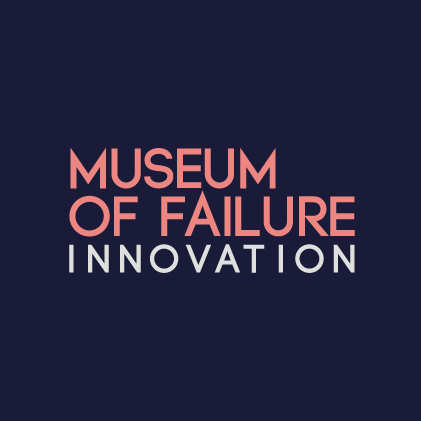 No one likes to flaunt their failures, but West wants us to remember the biggest failures of modern times and take a lesson from them (if not secretly giggle). Let's take a look at some of the featured failures at the Museum of Failure:
• Apple Newton

• Bic for Her

• Google Glass

• Nokia N-gage

• Orbitoclast Lobotomy (medical instrument)

• Harley-Davidson Perfume

• Kodak Digital Camera

• Sony Betamax

• Lego Fiber Optics
There is a total of over 70 failed projects featured in the museum that never made it to the market or were abruptly discontinued after their launch. If you are interested in visiting this museum and it costs you about €10. The museum is open from 12 noon to 6 pm daily.