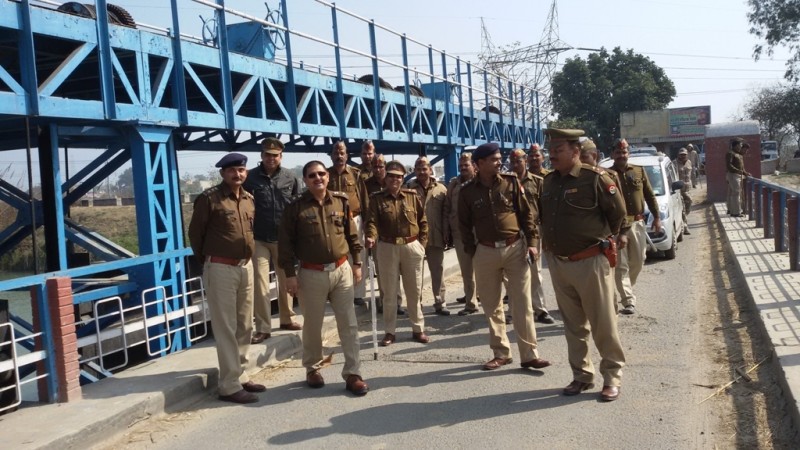 The Punjab and Harayana High Court has reportedly taken suo motu cognisance of a news report about the alleged rape of at least 10 women by the protesters of the Jat community on the national highway near Murthal village in the Sonepat district of Haryana. The Haryana Human Rights Commission has also taken cognizance of the report, which has been refuted as "rumour" by the police.
The Tribune Wednesday reported, quoting sources, as many as 30 protesters set fire to vehicles heading towards the National Capital Region (NCR) early Monday morning. The agitators allegedly grabbed some of the women passengers and dragged them to fields, where they were raped.
"The high court would fail in its duty, if suo motu cognisance of the news report was not taken, as the incident required probe from 'premier investigating agency' of the country," The Tribune quoted Justice Naresh Kumar Sanghi as saying in his order. The court said it would refer the matter to the Acting Chief Justice for further action.
Meanwhile, the state human rights panel has issued a notice to the Rohtak Superintendent of Police in this regard.
The women who were allegedly raped were found by the men who were travelling them. The daily's sources said a "senior officers" advised them against registering a report as it would defame them and "what had happened could not be undone."
"They threw stones at other vehicles that had arrived there in the meantime, forcing the occupants to flee. Some women who were left behind were sexually assaulted," eyewitnesses said.
"Three women were taken to Amrik Sukhdev Dhaba and united with their families in the presence of senior police officers. They appeared lifeless. District officials who arrived there, instead of investigating the matter, persuaded the families to take the women home. Many were provided transport," an eyewitness said on condition of anonymity.
The incident has, however, been refuted as "rumour" by the state and Sonepat police.
"We talked to the people in the area, even those who were quoted in the report, but nobody told us about any sexual harassment by protesters," Hindustan Times quoted Superintendent of Police (SP) Abhishek Garg as saying.
Haryana Director General of Police YP Singal said investigations suggest the report is false. The Haryana government-formed committee, comprising a financial commissioner and an inspector general of police, "worked on every angle to find the facts, but found that the news is false," he added.
"I still want to request to everyone that if something has happened, come to the police," Singal said.
The Jat community in Haryana has been agitating for several days, demanding reservation in government jobs and educational institutions under the Other Backward Classes category. At least 15 people have reportedly been killed in the protests.