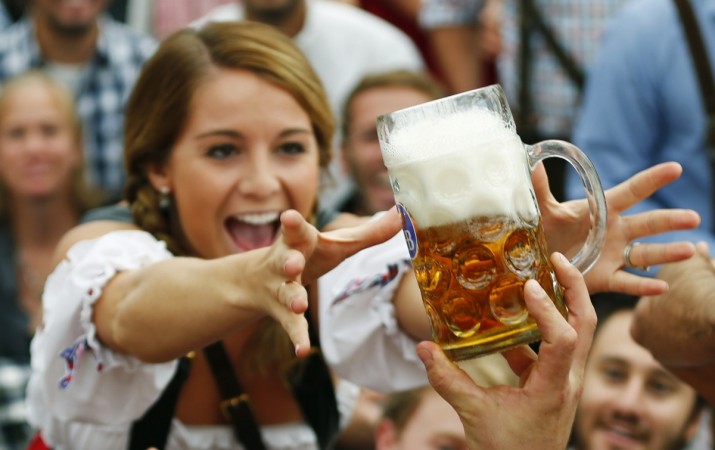 Munich, the Bavarian capital famous for its world-famous Oktoberfest festival held annually during September-October, may enhance security and vigilance for the upcoming event in view of the shootout on Friday that claimed nine innocent lives, in addition to leaving 16 others injured.
The organisers could step up security measures in the light of the recent incident at a shopping mall. In April, the German media had reported that the organisers will be deploying 100 additional security officers to ensure tighter bag checks and entry controls at the world-famous festival.
The festival was target of a terror attack in 1980 that killed 13 people and injured about 200, and came to be known as the "Wiesn attack."
Munich is home to many big names in the world of business, including German car maker BMW and electronics company Siemens, in addition to having a significant India Inc. presence, such as Infosys, TCS, Wipro and Dr Reddy's Labs.
Munich's biggest attraction is the annual Oktoberfest that is synonymous with beer. The city will be hosting the 183rd Oktoberfest this year from September 17 to October 3.
The event attracts about six million visitors who consume gallons of beer in a setting that is also billed as a huge cultural extravaganza.
The Oktoberfest was first held in October 1810 in honour of Crown Prince Ludwig of Bavaria and Princess Therese of Saxony-Hildburghausen. The citizens of Munich were invited to celebrate the royal event held on the fields in front of the city gates and the festivities ended with a horse race. Visitors used to enjoy their beer on stands, which have, over the years, taken the form of large tents to accommodate the rising flow of visitors.
The city's breweries participating in the event ensure that beer flows during the 17-day Oktoberfest, much to the delight of visitors. Augustiner, Hacker Pschorr, Hofbräu, Löwenbräu, Paulaner and Spaten are Munich's breweries that keep the drink flowing throughout the festival.
The city's website makes the invitation tempting to beer-lovers and teetotallers alike. "Munich's largest and most traditional breweries cordially invite you to join the festivities. Drink beer by the litre (teetotallers don't need to worry: sodas and water are also available)," they say.
Singing and dancing even while live brass bands play traditional Bavarian music form part of the festivities.
Bavaria is one of Germany's largest states, with an economy of about 10 billion.
Meanwhile, Germany will be taking stock of the Munich shootout at a meeting called by Chancellor Angela Merkel to come up with a response in the wake of two attacks in a week.
Saturday's shootout by an German-Iranian national comes after a knife attack on a train in Wurburg on Monday that left five persons injured.
The German embassy forwarded a message from the country's foreign office expressing condolences with the victims and their families who suffered in the Munich shooting.
Our thoughts are with the victims & their families as well as with the brave police forces & rescue workers. #Munich https://t.co/RaBVKWPk2r

— GermanForeignOffice (@GermanyDiplo) July 22, 2016