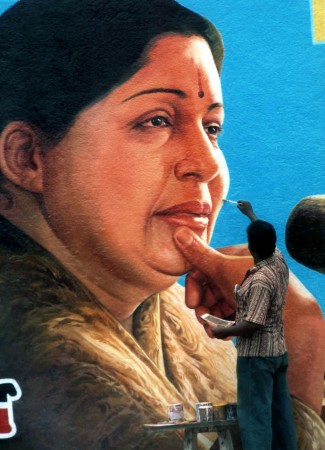 J Jayalalithaa's legal and political ups-and-downs have always been fodder for Twitterati, given the AIADMK supremo's stellar political persona that extends beyond the state of Tamil Nadu.
After her acquittal on Monday in the 18-year-old disproportionate assets case, Twitter was abuzz about Jayalalithaa's inevitable return to power, while joking about 'Amma''s return just after Mother's Day was observed on Sunday.
The Karnataka High Court acquitted Jayalalithaa on Monday and overturned the judgement by a Bengaluru special court last September, which had convicted her and three others in a ₹66.64 crore disproportionate assets case, sentencing her to four years in jail and slapping a fine of ₹100 crore.
Among the several hashtags that were trending on Twitter on Monday, some said #MummyReturns and #AmmaisBack.
Here are some of the funny tweets and memes that poured in after the Karnataka High Court acquitted Jayalalithaa.
#AmmaIsBack #MUMMYRETURNS #Jayalalithaa #Jayalalithaverdict #JayaVerdict #HappyMothersDay All are trending in India pic.twitter.com/GHiJVBVklr

— Sanket B Mehta (@sanketbmehta) May 11, 2015
Mother's Day celebrations continue. Amma acquitted. #JayaVerdict #mummyreturns — Subodh Srivastava (@subodh_srivstv) May 11, 2015
Even journalists such as Barkha Dutt and Rajdeep Sardesai couldn't resist tweeting about Amma's Mother's Day return.
Mother's Day for Jayalalitha comes one day late :-) #ammaisback

— barkha dutt (@BDUTT) May 11, 2015
Mother's Day in TN is here. #AmmaReturns

— Rajdeep Sardesai (@sardesairajdeep) May 11, 2015
World leaders appreciate as #MummyReturns #JayaAcquitted pic.twitter.com/i8BPUvfDcj — Vibhuti (@victorvibhu) May 11, 2015
Amma celebrates #mothersday in style!!! #jayalalitha #jayaverdict #mummyreturns

— Gautham Kumaresan (@Buddha_Alive) May 11, 2015