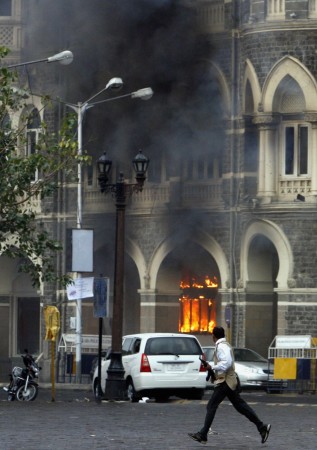 In what could be seen as a setback for India, the US has ruled out the extradition of Lashkar-e-Taiba terrorist David Headley in spite of his established role in the 2008 Mumbai attacks.
US prosecutors have sought a jail term of 30 to 35 years for Headley but said he wouldn't be extradited since he provides critical information about various terrorist outfits to American investigating agencies.
The Pakistan-origin US national was arrested in October 2009 for conspiring with the terrorist outfit in the 26/11 attacks that killed 168 people and injured over 300.
Acting United States Attorney Gary S Shapiro told a Chicago court on Tuesday that Indian law enforcement officers had already interviewed Headley for a week and received useful information. The accused also agreed to co-operate with foreign judicial proceedings through video conferencing.
"As the Court knows, Headley's testimony helped secure a conviction against (Tahawwur) Rana. Further, Headley has agreed to provide truthful testimony in any proceeding in the United States if called upon by the United States Attorney's Office, as well as any foreign judicial proceeding held in the United States by way of deposition, videoconferencing or letters rogatory," said Shapiro in a 20-page submission.
The stand taken by the US government has overridden a recent statement by Under Secretary for Political Affairs Wendy Sherman that India's request for extradition of David Headley was under consideration.
WILL LeT TERRORIST ESCAPE WITH LIGHTER SENTENCE?
Shapiro stated that Headley shouldn't be given death penalty for reasons that include his co-operation with the investigating agencies in providing information on terrorist networks, his anticipated co-operation in the future and for pleading guilty.
The government had admitted the role of the Lashkar-e-Taiba terrorist in the Mumbai terror attack and his plan to carry out another attack in Denmark.
Headley is not yet given the proposed jail term and he could escape with lighter punishment.
US prosecutors had sought 30-year prison term for Tahawwur Rana, an accomplice of Headley, after he was found guilty of providing material support to the Pakistan-based Lashkar-e-Taiba and supporting a terror attack plot in Denmark. He instead got away with a 14-year jail term that was issued by the Chicago federal court last week.
Rana may not have played a major role as Headley's in the attacks but was still essential. The lighter sentence imposed on him raises the possibility that Headley too may get his jail term lowered.
Even if Headley gets the proposed 35-year jail term, India would perceive it as a light punishment considering the death penalty given to Ajmal Kasab, the lone terrorist of the 2008 attacks who was hanged in November last year.