The commercial capital of India, Mumbai, witnessed heavy rainfall on Tuesday, with roads blocked, chaos on the streets, cars semi-drowned, water clogged. In short, life had come to a standstill in Mumbai.
The situation was such where government officials in Maharashtra alerted people of the high danger with such rain pouring.
Even the wealthy people of Mumbai had to face problems because of the incessant rains. Water began to seep into houses, from their balconies and people were trying various methods to ensure that the rain water does not get inside, else it would be a mess, leading to more chaos.
One such person was Bollywood actress, Lara Dutta, who is married to India tennis star Mahesh Bhupathi. With rains pouring, and Lara realising that it is just a matter of time before the water seeps underneath the small gaps of the doors, she had an idea to stop the water from coming in.
Lara decided to use Bhupathi's towels, to plug that gap and stop the water from coming in.
But, she did not use any ordinary towels, it was the Wimbledon, US Open, Australian Open and French Open towels.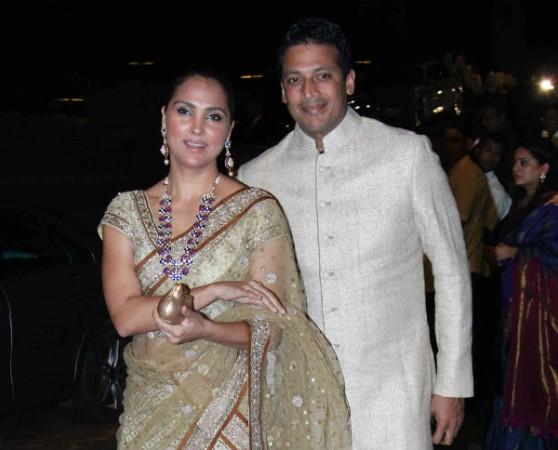 She tweeted a picture of how she used it as well, with a caption reading "Putting our Wimbledon, US Open, Aus Open & French Open towels to good use! @Maheshbhupathi #MumbaiRain.Stay safe & indoors if possible folks!".
But, this did not go down well with her husband, who reacted to it via a tweet, saying, 'Are you kidding me!!! That's years of hardwork.'
One does understand the sheer frustration of Bhupathi, who would always treasure anything related to his tennis, and the towels used by Lara were of a grand slam, which is considered the most prestigious for any player.