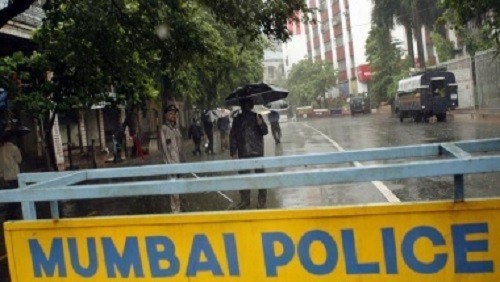 Mumbai police have reportedly detained the one accused in the gang-rape involving a 22-year-old photojournalist and identified four others involved.
In a press conference, police commisioner Stayapal Singh told reporters on Friday afternoon that one of the accused has been nabbed and has confessed to the crime and provided inputs of the four others.
Singh further informed that 20 special teams had been set up as soon as the victim gave in information after being admitted to the hospital. Police are on the look out of the remaing accused.
The crackdown in the case came hours after police released sketches of the five men held responsible for the incident, which took place in the Shakti Mills compound in Lower Parel area on Thursday evening.
The victim, who works with a lifestyle magazine, had provided the police detailed images of her attackers. She even identified two of them.
Police will confirm the arrest at a press conference at 1 pm, according to Times Now.
Given the gravity of the situation and public outcry, a special squad comprising the local police and Crime Branch officials had been formed to speed up the investigation.
In a grim reminder of the December 16 gang-rape incident in Delhi, the victim was accompanied by a male friend on a work assignment when the heinous incident took place.
She has been admitted to Jaslok hospital and is said to be in a serious but stable condition.
"The victim had gone along with her friend to the Shakti Mills to take some photographs..it was evening time. And, there the two boys...and based on the statements given by them (others detained in the case for questioning), three more men came, who then raped her," Mumbai police commissioner Satyapal Singh said to Press Trust of India (PTI).
Police commissioner Satyapal Singh said the rapists might have been drug peddlers. "One of the man was caught smoking, but we are not yet sure," he said, according to DNA.
The incident has evoked a sharp reaction from the Opposition front. Shiv Sena, going back to the immigrant strategy, suggested that Bangladeshi immigrants illegally settled in Mumbai were responsible for the growing crime rate. On the other hand BJP leader Smriti Irani accused the government for its lackadaisical stance and held it responsible for the escalating crime rate against women in the country, reported CNN-IBN.
Shocked by the appalling crime, many people took to Twitter expressing outrage and concern for women in the financial capital, which is regarded as one of the safest places for womenfolk. Two of the hastags trending on the micro-blogging site included 'Lower Parel' and '#MumbaiGangRape'.