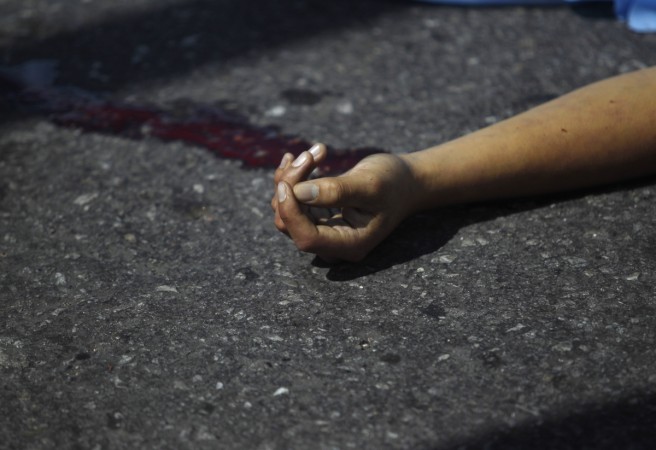 The 18-year-old son of senior IAS officers Milind and Manisha Mhaiskar died after he jumped from the terrace of a 20-storey building in Mumbai on Tuesday. Mumbai Police have registered a case of accidental death.
The investigators said that Manmath had left Blue Heaven Apartments in Marine Lines at around 7 am saying that he was going to meet a friend. At around 7.30 am, a call was made to the PCR from Dariya Mahal in Nepean Sea Road claiming that a body was lying in the compound of the building.
The body was taken to JJ Hospital in Byculla for post-mortem. Police found Manmath's belongings, including his bag, on the terrace of the building. The terrace is usually locked but was kept open that day due to repair work.
"There were multiple injuries on the body, but they were akin to those a person sustains because of the fall from such a height. We have preserved the viscera for chemical analysis," one of the doctors was quoted as saying by the Times of India.
Police informed the teenager's parents and handed them their son's body at around 12.30 pm for cremation, which took place at the Chandanwadi crematorium and was attended by Maharashtra Chief Minister Devendra Fadnavis, ministers, several bureaucrats and police officers.
"There are CCTV cameras installed in the building but we don't know if they cover all floors and the terrace area," a police officer was quoted by the daily as saying. An officer from the Malabar Hill police station said that they have no information about Manmath's friend, whom he had gone to meet at Dariya Mahal.
"Everyone in the family is in a state of shock. We have not recorded their statements. We will do that soon. We are probing whether it was a suicide case or an accident," the officer added.
Manmath studied up to Class 10 at GD Somani High School at Cuffe Parade following which he studied at St Xavier's College from 2015 to 2017. In June, he got admission at Symbiosis Law School in Pune for a five-year course.