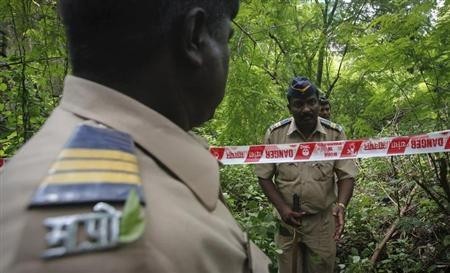 In what could come as an embarrassment for the Mumbai Police, the municipal corporation has confirmed that the first accused in the gang-rape case of a 23-year-old photojournalist last week, is indeed a minor and will be tried in a juvenile court.
The announcement made by the municipal corporation came after the Mumbai police claimed that all the accused in the case were not minors.
Meanwhile the doctors at the Jaslok Hospital said that the girl was medically fit and was discharged on Tuesday night.
Here are the latest updates on the case
The first suspect, who was caught within 12 hours after the gang-rape took place, is indeed a minor (16-year-old), NDTV reported. The municipal corporation has provided a record to the news channel proving that the accused was born in 1997 as his grandmother had claimed.
The first accused will be tried in a juvenile court and if convicted, will face a maximum of three years punishment in a reform home.
The girl survivor, who was undergoing treatment at Mumbai's Jaslok Hospital was discharged on Tuesday night.
The victim has been undergoing psychological counselling sessions, the hospital authorities told PTI.
The Mumbai Police suffered a moment of shame when Police Commissioner Satyapal Singh admitted to a tv news channel that one of suspects had worked as an informant for the department.
The Commissioner also endorsed 'moral policing' as an effective measure to prevent crimes against women.
The city police have sought the help of forensic experts from Gujarat and Delhi. Two teams from Central Forensic Science Laboratory and Gujarat Forensic Science Laboratory have arrived in Mumbai and are examining the deserted mill in Lower Parel for evidence.
The fingerprints on broken beer bottles, which the accused used to threaten the victim, were collected by the forensic teams to use as evidence in the case, police told PTI.
All the five suspects have admitted of previously attacking at least four women at the Shakti Mills in the last six months, as per a report in newspaper daily Times of India. They had molested one girl, targeted a rag picker, brought a sex worker inside Shakti Mills complex and had attempted a fourth attack.
Head of the government body National Commission for Women, Mamata Sharma, will meet senior police officials in Mumbai soon to discuss the progress in the rape case.