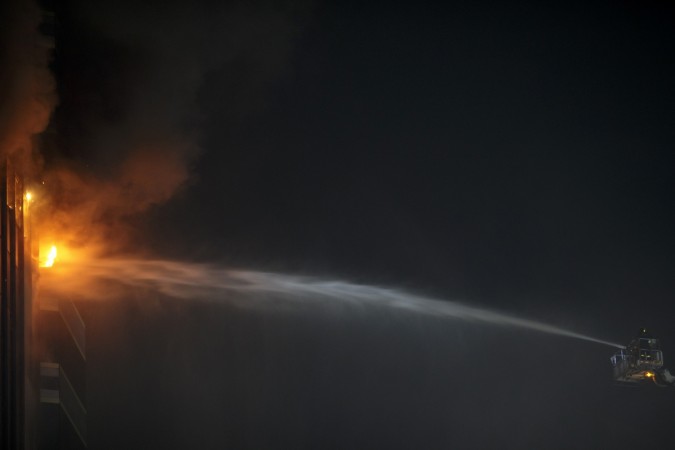 UPDATE: 11:34 a.m. IST -- All the people who were trapped in a building fire in Bhiwandi, a Mumbai suburb, Tuesday have been rescued, reports said. Three people who had jumped out of the building to escape the fire were injured. There were no casualties.
Original story:
A major fire broke out in a residential building in a Mumbai suburb Tuesday, and several people are feared trapped. The blaze was reported Tuesday morning in a four-storey building in Mumbai's Bhiwandi area, and some reports suggested as many as 150 people were inside the building.
While the building houses several families, it was also party being used as a garment factory, according to the Times of India.
ANI news agency showed visuals of people escaping from the building through ladders propped up against windows. No casualties have been reported so far.
A short-circuit is believed to have caused the fire, which broke out in a godown on the building's ground floor where oil and yarn were reportedly being kept.