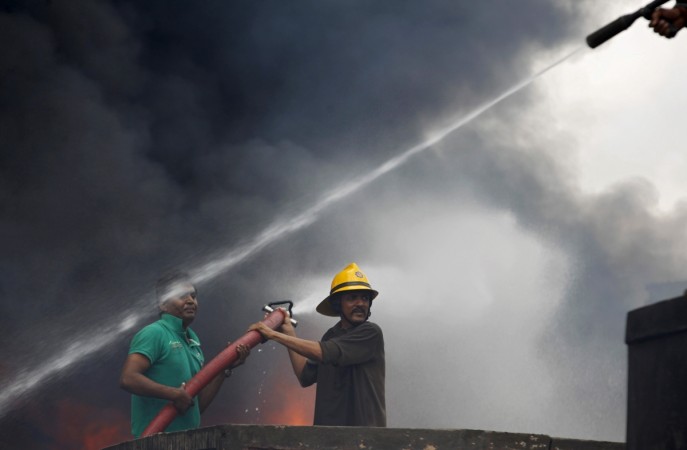 A fire reportedly broke out at Mumbai's famous RK Films and Studios in Chembur on Saturday afternoon.
The level 2 fire was reportedly called in at 14:22 PM, and the fire brigade soon arrived at the spot.
The studio, based on VN Purav Marg in Chembur, was founded by legendary Hindi film actor, director, and producer Raj Kapoor.
Officials of the emergency services are currently at the scene of the incident and no injuries or casualties have been reported yet.
Initial reports stated that the blaze seemed to be confined to the studio's electric wiring, electric installations, and decoration equipment in 100x80 sq ft area on the ground floor of the structure.
Officials have said that five water tankers and twelve ambulances have been called into service.
Chief fire officer P Rahangdale said that the fire began at the decorative equipment in the studio.
"As the items are highly inflammable, the fire spread very fast. We have managed to bring it under control," he added.
However, according to Times Now reports, the fire broke out on the second floor of the studio building.