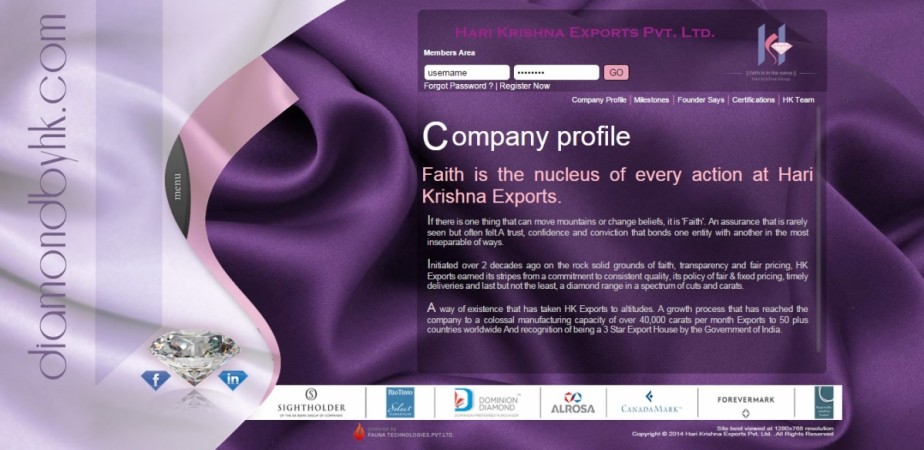 The rejection of a management graduate's job application by a Mumbai-based diamond exporter for being a Muslim has upset the young aspirant, who plans to sue it.
Zeshan Ali Khan, who was looking for a job after completing his MBA, sent his application to Hare Krishna Exports Pvt. Ltd. on Tuesday, along with his friends.
But the company stunned him with its response, which read: "Thanks for your application. We regret to inform you that we hire only non-Muslim candidates."
"I got a reply within 20 minutes of my application. I was shocked when I read it," Khan told The Hindu.
"The company should change their ideology, shouldnt discriminate candidates on basis of religion else nation wont progress," ANI quoted Khan as saying.
In Picture: Response of the company to Zeshan Khan, who was denied the job on account of him being Muslim. pic.twitter.com/JdfWZGLgal

— ANI (@ANI_news) May 21, 2015
Disappointed with the response, Khan posted a screen shot of the company's reply on Facebook, evoking criticism and outrage.
It resulted in a swift response from the company. "We would like to clarify that the company does not discriminate against candidates based on gender, caste, religion, etc. Any hurt caused in the matter is deeply regretted," said Mahendra S. Deshmukh, Associate VP & Head-HR of the company.
Zeshan is planning to file a case against the company for denying employment on religious grounds.