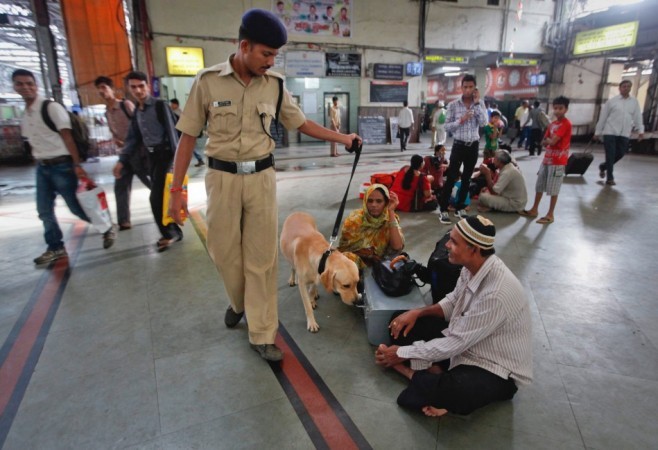 Taking cognisance of a twitter handle that has warned of a possible terror attack in Mumbai and Delhi during Diwali, Smita Prakash, editor of news at ANI, has forwarded the tweet to the official twitter account of the home minister.
The tweet, written by a handle with the username @AamirWaseem87, says: "Be ready for Breaking News of Big Adventure in Mumbai, you wud have enough opportunity to increase your rating. Best of Luck."
After receiving the tweet, Prakash sent the same to the official account of the home minster and said: "@HMOIndia please note, this Pak handle is sending terror threats in Mumbai Delhi."
It is unknown at this point if this is indeed a credible threat to public safety, but security agencies have already beefed up security in Mumbai. High alert was issued last week, ahead of the festive season in places such as Mumbai's crowded local trains, public processions and malls full of shoppers.
Though a specific target or time hasn't been mentioned, explosives may reportedly be mixed with firecrackers for the attacks.
"All the police units and the railway police have been asked to gather information to ascertain the veracity of the threat," said a police officer on condition of anonymity.
Anti-terror cells (ATCs) across the city formed to gather terror-related intelligence are also coordinating and the railway police have been asked to post more personnel at stations.
"The railway police are conducting anti-sabotage checks and surprise drills at railway stations. They are also checking commuters' luggage. All 17 railway police stations are doing at least three mock drills in their jurisdictions," said another police officer. The police were also checking lodges and low-end hotels, where owners generally don't ask for an identity proof.
Delhi security agencies were sent into a tizzy yesterday, after an explosion caused a death in Naya Bazaar. It was considered a terror attack as intelligence agencies had received specific inputs three weeks ago of a possible terror strike in a north Delhi market.
According to the intelligence inputs, two men armed with assault riffles from Kulgam in Kashmir were headed to the capital to target a crowded market.
@smitaprakash Be ready for Breaking News of Big Adventure in Mumbai, you wud have enough opportunity to increase your rating. Best of Luck

— Aamir Waseem (@AamirWaseem87) October 25, 2016