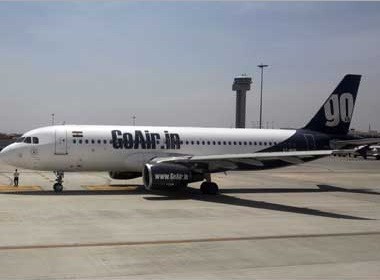 UPDATE 11:22 am IST: The bomb scare on the Bhubaneshwar-Mumbai GoAir flight has been declared a hoax, as per reports.
Original Story:
A GoAir flight from Bhubaneshwar to Mumbai had to make an emergency landing in Nagpur following a bomb scare, NDTV reported.
There were reprotedly 150 on the flight and all were deplaned at Nagpur.
No suspicious object was found on the plane, according to ANI.
According to CNN-IBN, the terminal manager of GoAir had received a threat call after the plane took off for Mumbai.
Indian authorities have warned of terror threats ahead of the 67th Republic Day, and have arrested nearly 20 Isis-linked terror suspects from across the country in recent days.