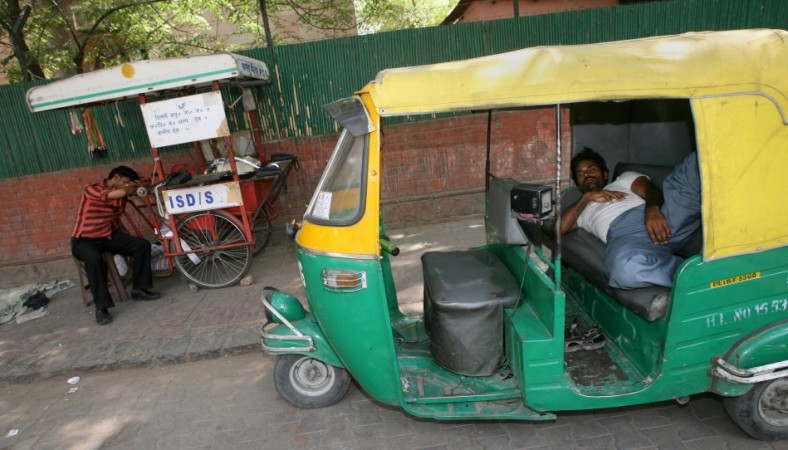 Mumbai's autorickshaws are not plying on the city's roads on Wednesday as part of a strike to demand a ban on cab aggregators such as Ola and Uber.
The one-day strike call has been given by the Mumbai Autorickshawmen's Union, the city's largest auto union, which has claimed the cab services are affecting their business, besides demanding that the Hakim committee fare hike formula should not be scrapped by the government.
The auto strike has ended up inconveniencing thousands of Mumbaikars at a time when rains have started and schools have reopened. The strike comes two days after a taxi strike in the city on Monday.
"It will be a token strike. The state government should look into our demands and take appropriate measures to resolve the issues. It's affecting our businesses," Union leader Shashank Rao told PTI.
However, the auto strike may just end up backfiring, as commuters are likely to rush for cab services such as Meru, Ola and Uber, while other auto unions have decided to not join the strike.
Commuters also struck back at the auto union through Twitter, tweeting how the strike had eased traffic in the otherwise choked city.
In fact, #autostrike was trending not only in India but also worldwide, thanks to the deluge of Twitter posts.
Here are some interesting Twitter reactions to the #autostrike:
Well, there was one fruitful thing that came out of the #autostrike and that is traffic free roads in #mumbai

— Himanshu Parmekar (@hparmekar) June 17, 2015
Lets show this Sharad Rao & Rickshaw Taxiwala this Mumbaikar don't wait for any1.. Mum can work smoothly in ths nonsense strike #autostrike — ✌Aniket Sarvankar ✌ (@TigerSarvankar) June 17, 2015
Time taken from Andheri to Dadar is today equivalent to Andheri to Churchgate #autostrike #Mumbai

— Dedh FootYa (@MeinHoonGandhi) June 17, 2015
Auto drivers are like that pretty girl who won't give bhaav to you regardless how you try pleasing her #AutoStrike — Sam (@Sammonaise) June 17, 2015
Empty #Mumbai roads, nice weather. Thank you #autostrike

— Kritika Rawat (@KSR625) June 17, 2015
Today, I'd like to thank all autowalas in Mumbai for contributing to Equal Streets. Making it possible even on a weekday #autostrike — Sagar K (@sakadstic) June 17, 2015
@Dev_Fadnavis @CMOMaharashtra Please do not bow to the Rickshaw walas. We can really do without them in Mumbai #autostrike

— Kartik Mehta (@kartikmehta86) June 17, 2015
Also what are these autos and cabs cribbing about. Aise bhi when you ask them to go somewhere all of them say no. #fail #autostrike #mumbai

— Tanushree Vaidya (@tanushreevaidya) June 17, 2015